Find more resources in your city!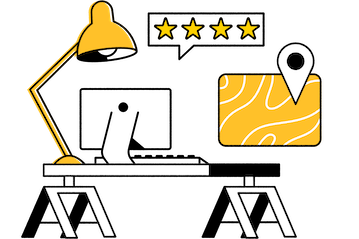 Start Exploring
Should your business be here?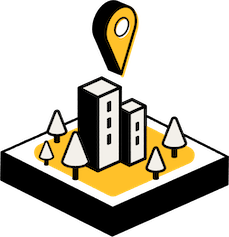 Add your business
What is the prevalence of kidney disease in Tyler?
Kidney disease is becoming more common each year. The rate in Texas is higher than the national average, which is certainly worrying. Therefore, ensuring access to quality treatment is critical, and dialysis clinics in Tyler and Longview help do that. Here is the CDC data breaking down the prevalence of end-stage renal disease in Texas and the US:
There are two types of dialysis that patients in Tyler can get. Hemodialysis is the most common, but there is another type of dialysis: peritoneal dialysis. One of the benefits of peritoneal dialysis is that it can be performed at home, thus eliminating the need to travel back and forth to the clinic several times a week. For an elderly individual with reduced energy levels, that can be very tiresome and inconvenient.
Why should seniors in Tyler be screened for kidney disease?
One of the astonishing things about kidney disease is that so many people who have it don't know about it. In fact, most people with kidney disease are unaware of their condition until it gets severe, according to research, which is why screening for kidney disease is so important as a preventive measure.
Prevalence and awareness of kidney disease
Percentage of adults in the us at risk for kidney disease
Percentage of kidney disease sufferers unaware of their condition
Percentage of severe kidney disease sufferers unaware of their condition
Don't delay with screening! If you discover that your senior is suffering from CKD, you can start researching dialysis options right away. You'll have to discuss things with their doctor, of course, who can inform you how many treatments they need per week, what type of dialysis might be best for them, and more, depending on their illness and other factors.
How do I find the best dialysis clinics in Tyler?
Finding the best Tyler dialysis center is a process. First, look for treatment options that are within a reasonable distance from your senior's home if you are getting in-clinic treatments. Transportation is a significant factor since your senior will have to visit the clinic several times a week. You should make sure the clinic is properly licensed and certified and offers top-notch care. Look for a center that genuinely cares about its patients and does its utmost to ensure they are comfortable and taken care of. It's recommended to visit the clinic yourself before making any final decision. Often, that's the best way to ensure the environment is welcoming, the staff members are caring, and the administration is friendly.
Reading our comprehensive guide to finding dialysis clinics will help you a lot in your search for a Tyler dialysis center.
Dialysis centers in Tyler
If you want to improve your senior's quality of life in their golden age and make it easier for them to enjoy their final years, find a good dialysis center for them. You will also have peace of mind knowing you are reducing their suffering. Let Seasons help you find the right dialysis clinic in Tyler for your senior loved one today.