Find more resources in your city!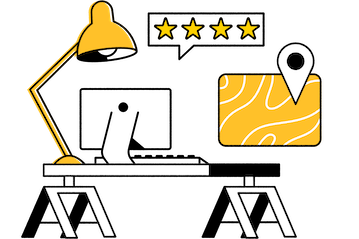 Start Exploring
Should your business be here?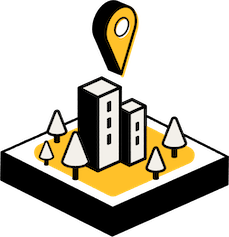 Add your business
What is the prevalence of kidney disease in Tulsa?
End-stage renal disease is the last phase of kidney disease. Individuals at this stage require dialysis or a kidney transplant to survive. The number of patients in the United States who suffer from this phase of the disease has increased over several years. Take a look at the prevalence of end-stage renal disease in Oklahoma:
The number of patients each year suffering from end-stage renal disease in Oklahoma closely mirrors that of patients across the country. Unfortunately, the number of sufferers is increasing. One way to catch the disease before it reaches this stage is to get screened. But if your loved one has already reached this phase of CKD, it's important to get the best care possible, which can happen by finding a top dialysis clinic in Tulsa.
What factors should people in Tulsa consider when they are choosing a dialysis treatment?
Many people don't know that there is more than one type of dialysis treatment available to patients. A variety of factors can play a role in the type of dialysis your senior receives, but if your loved one has been given a choice, it's good to make several considerations when selecting a dialysis treatment:
Considerations when choosing a dialysis treatment:
Is your loved one employed full- or part-time?
Does your loved one want to avoid traveling to and from a clinic?
Does your loved one want trained medical professionals to administer their dialysis treatment?
Is your loved one able to take an active, hands-on role in their care?
The main types of dialysis treatment are hemodialysis and peritoneal dialysis. For the most part, patients receive hemodialysis in treatment centers, though an in-home option is available, while peritoneal dialysis is often provided to patients at home. It's a great idea to make as many considerations as possible when choosing a treatment and center to work with. The goal is to make your loved one's experience with dialysis as comfortable and convenient as possible.
How do I find the best dialysis clinics in Tulsa?
Finding the right Tulsa dialysis center is an important step in ensuring that your loved one gets the quality care they need. There's no doubt that dialysis is a major commitment. It's crucial that your senior and all loved ones involved in caregiving are on the same page with making sure that they can get to their appointments or are present for in-home treatments. You'll also want to collaborate with a top-notch treatment center. How can you find the right one?
First, you can start by selecting a handful of centers in your area. Check to see if their schedules can align with your senior's needs. If your loved one needs to travel for treatment, will obtaining transportation from home be an issue? You can also make sure that the clinics you're considering have skilled, trained staff members. When visiting centers, do they meet your standards of cleanliness? These are just a few considerations you can make when determining the facility for your senior's dialysis care.
If you want to learn more about this topic, don't hesitate to explore our comprehensive guide to finding dialysis clinics.
Dialysis centers in Tulsa
With the process of dialysis requiring so much of your loved one's time, you want to do your best to locate dialysis facilities in Tulsa that can align with the majority of their needs. Seasons wants to make the process of finding the right center as simple as possible. Browse our listings of dialysis clinics in Tulsa to get a great start today.