Find more resources in your city!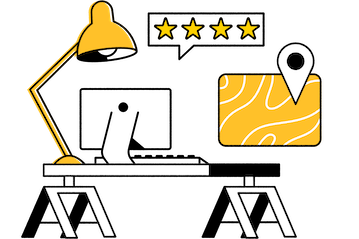 Start Exploring
Should your business be here?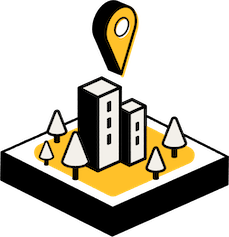 Add your business
What is the prevalence of kidney disease in the Tri-Cities?
The prevalence of kidney disease in the Tri-Cities area may be higher than you expected. The trend has been rising every year, meaning there is an increased need for good dialysis facilities. Data from the CDC shows the rate of CKD in Tennessee and how it compares to the national average:
While the higher rate in Tennessee is worrying, know that your older loved one doesn't have to spend their final years suffering. There are treatment options available, including hemodialysis and peritoneal dialysis. Furthermore, if your senior finds it difficult to leave the house to visit the clinic for treatment, they can get dialysis at home.
Should seniors in Tri-Cities be screened for kidney disease?
Many caregivers don't realize that it's possible to have kidney disease and not know about it, so it's important for seniors to get screened. Symptoms don't always show up right away. However, seniors face a higher risk of kidney disease than the general population, as they typically have one or more risk factors for CKD. Here are the top risk factors to know about:
Top risk factors for kidney disease
High blood pressure
Diabetes
Kidney stones
A family history of kidney failure
Prolonged use of over-the-counter pain medications
Being over the age of 60
As you can see, older age itself is a risk factor for CKD, which makes screening important for all older individuals. However, if your senior also has several of the other risk factors listed above, screening is even more important. It's best not to delay screening, so you can find out as soon as possible whether your aging loved one requires dialysis.
How do I find the best dialysis clinics in Tri-Cities?
When searching for dialysis clinics in the Tri-Cities, it's crucial to find one that offers top-notch care for your older adult. Start by researching different centers near you. Distance is an important factor if you opt for treatment at the center, because you'll need to arrange transportation a few times a week to and from the clinic. However, if you decide that at-home treatment would better suit your older loved one's needs, ensure you find a home care agency that is hygienic, reliable, professional, and can work with your aging loved one's schedule. When researching a Tri-Cities dialysis center, make a visit to the center in person. Even though online reviews help, visiting the clinic yourself is often the only way of knowing how clean it is and what the attitude of the staff is like.
Our comprehensive guide to finding dialysis clinics will prove useful in your search for a good dialysis clinic in the Tri-Cities.
Dialysis centers in the Tri-Cities
Finding a good dialysis center will help your older loved one enjoy their final years by reducing the symptoms of Chronic Kidney Disease. It will offer you some much-needed peace of mind as well. Let Seasons help you find a Tri-Cities dialysis center in Kingsport, Bristol, or Johnson City.