Find more resources in your city!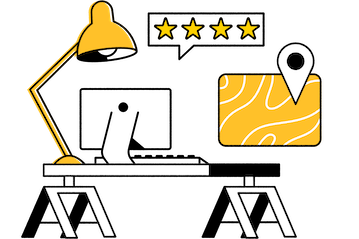 Start Exploring
Should your business be here?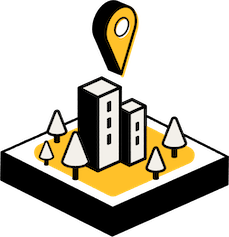 Add your business
What is the prevalence of kidney disease in Topeka?
The prevalence of kidney disease in Topeka and Kansas as a whole is higher than that of the national average, unfortunately. Furthermore, the trend is rising, with new incidences reported each year. Fortunately, there are plenty of high-quality dialysis centers for end-stage renal disease. Data from the CDC shows the rising rate of CKD:
Dialysis clinics in Topeka can reduce the hardships that dialysis treatment imposes on patients and their families. In addition to in-clinic treatments, however, you may also want to consider researching at-home treatment options. That can help save time, as your aging loved one won't have to travel out of the house to the clinic a few times a week.
What should caregivers in Topeka know about the prevalence of kidney failure in the U. S.?
One of the eventual results of kidney disease could be kidney failure, which is when the kidneys no longer do their job of filtering waste and toxins from the body. There is no cure, but there are two types of dialysis that can treat the symptoms: hemodialysis and peritoneal dialysis. The following data showing the prevalence of kidney failure in the US demonstrates the importance of accessible dialysis treatments:
More than 661000 people have kidney failure.
468000 people with kidney failure are on dialysis.
193000 people are living with a functioning kidney transplant.
In hemodialysis, a machine is used to filter blood. This machine does the work the kidneys should be doing. Peritoneal dialysis, on the other hand, is a type of dialysis that does not require a machine. Instead, it involves a catheter and cleansing fluid to make up for the lack of kidney function. Your senior's doctor can help you decide which type of treatment is best for them.
How do I find the best dialysis clinics in Topeka?
Since dialysis is such a huge commitment, it's critical to find a good dialysis clinic in Topeka. Whether you decide to visit the clinic for treatments or opt to get treatments at home, finding a professional service will help your older loved one feel comfortable throughout the treatments. Start by researching clinics near you. Since you typically have to make three or more visits a week, distance from your home can be a significant factor. Figuring out a reliable method of transportation is another. You should also visit the clinic in person. That way, you can see for yourself whether the clinic is clean and what the attitude of the staff is like. They should be friendly and professional, eager to help patients feel comfortable.
Our comprehensive guide to finding dialysis clinics will aid you greatly in your search for a Topeka dialysis center.
Dialysis centers in Topeka
Dialysis often takes a toll on the patient and their caregivers. However, by finding a good clinic that provides top-notch care, you can ensure your aging loved one can enjoy their final years as much as possible. Making sure your senior is getting the best care will also give you peace of mind. Let Seasons help you find a good Topeka dialysis center today.