Find more resources in your city!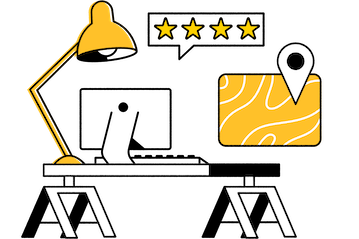 Start Exploring
Should your business be here?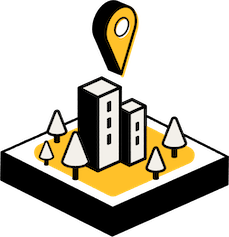 Add your business
How do I find the best dialysis clinics in the Twin Cities?
Picking a great Twin Cities dialysis center is all about identifying your loved one's needs and then finding a facility that can address them. First, you'll want a dialysis clinic in St. Paul or Minneapolis that your loved one can get to easily. Patients are typically too exhausted to drive after dialysis treatments, so some dialysis facilities in Minneapolis offer reliable transportation to make it more convenient. Otherwise, choosing a facility near your loved one's house can make it easier for them to get there.
Next, tour each facility and see what they do to improve the patient experience. Is there TV so that your loved one has something to watch while receiving treatment? Do the staff treat patients with respect or see them as annoyances? Finally, you have to consider the price. We know it seems strange to let money play a role in the care your loved one receives, but the best dialysis clinics in the Twin Cities are of little use to your loved one if they can't afford them.
Facts and trends in Twin Cities dialysis
What is the prevalence of kidney disease in the Twin Cities?
Kidney disease is being diagnosed more often than ever before, which is good in that patients are receiving the treatment they need but bad in that so many people are suffering from End-Stage Renal Disease. The following CDC data looks at the number of patients with End-Stage Renal Disease per million residents:
Not only does Minnesota have the same upward trajectory as the rest of the country, but its numbers are also higher. Patients with conditions such as obesity, elevated blood pressure, kidney stones, or a family history of kidney disease face are at even greater risk, and addressing those underlying conditions can improve kidney health.
What factors should people in the Twin Cities consider when they are choosing a dialysis treatment?
While most of us associate dialysis with treatments at a Twin Cities dialysis center approximately three times per week, home dialysis care is a viable option for many patients as well. Both offer similar patient outcomes, so deciding between them involves considering many factors including those listed below by Fresenius Kidney Care:
Considerations When Choosing a Dialysis Treatment:
Is your loved one employed full- or part-time?
Does your loved one want to avoid traveling to and from a clinic?
Does your loved one want trained medical professionals to administer their dialysis treatment?
Is your loved one able to take an active, hands-on role in their care?
It's important to answer these questions honestly instead of prioritizing your loved one's wants over their needs. For example, a patient with dementia probably should not administer their own care, leaving dialysis facilities in the Twin Cities as the only option despite the inconvenience. Likewise, a senior who is unsteady on their feet may not be able to get to a facility if they wanted to.
What should caregivers in the Twin Cities know about the dialysis process?
As alluded to above, there are two distinct types of dialysis: hemodialysis and peritoneal dialysis. Hemodialysis is the standard option that takes place at a dialysis clinic in Minneapolis. Your loved one will be hooked up to an artificial kidney machine that filters their blood with medical supervision. Patients come in for treatment about three times per week and sessions last 3-5 hours.
Peritoneal dialysis generally takes place in the home. A permanent tube is inserted into your loved one's abdomen, allowing its natural lining to mix with special fluids to create a natural blood filter. Treatments are required 5-7 times per week, but they are not as tiring or time-consuming as hemodialysis treatments are.
Dialysis centers in the Twin Cities
Whether your loved one is interested in a St. Paul dialysis center or exploring home care options, our resources can help you make the best decision for your loved one. We know that it isn't the most pleasant topic, but a little pain today could spare your loved one a lot of heartache down the line.