Find more resources in your city!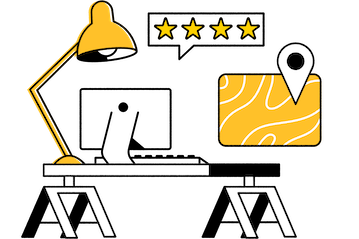 Start Exploring
Should your business be here?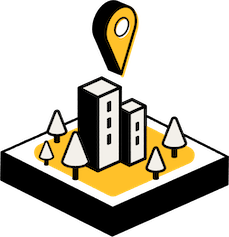 Add your business
How do I find the best dialysis clinics in Tampa?
Finding a great Tampa dialysis center begins with putting yourself in your loved one's shoes. Some seniors aren't very mobile, so you'll want to choose a nearby dialysis clinic in Sarasota that your loved one can get to easily. Likewise, you should look for a dialysis clinic in St. Petersburg that treats patients with the dignity they deserve. Dialysis is hard enough without having to deal with rude caregivers. Furthermore, your loved one's scheduling needs are an important consideration. If your loved one is still working, their appointments shouldn't conflict with that. We also recommend touring dialysis facilities in Tampa so that you can ask the staff any questions you or your loved one have in person. You can also look for cleanliness while you're there.
If you don't see your loved one going to a Tampa dialysis center regularly, don't panic. Home dialysis treatments are available and just as effective as the more traditional approach.
Facts and trends in Tampa dialysis
What is the prevalence of kidney disease in Tampa?
As bad as CKD can get, it only gets worse once it progresses to End-Stage Renal Disease (ESRD). Sadly, ESRD diagnoses are becoming more common throughout the nation. The following statistics from the CDC illustrate how quickly ESRD spread in Florida and the entire U. S. from 2014 to 2018 per million residents:
Florida looks good next to the national average, but there's clearly an issue here. Hopefully your loved one will never need dialysis care, but you might want to start researching dialysis clinics in Tampa-St. Pete now just to be on the safe side. You'd prefer to be over prepared than underprepared, right?
Are there different types of dialysis available in Tampa?
Most people think of hemodialysis when they think of dialysis, but the two terms are not interchangeable. Patients hooked up to an artificial kidney machine at a dialysis clinic in Sarasota is an example of hemodialysis, while home dialysis uses a different method called peritoneal dialysis. The Kidney Project at the University of California San Francisco provides more details:
Main Types of Kidney Dialysis:
Hemodialysis

90% of all dialysis services
Pumping patient's own blood through an external circuit for filtration before it is returned to the body
Typically three sessions per week for 3-5 hours per session at a medical facility

Peritoneal Dialysis

A permanent tube is placed in the abdomen
Waste is exchanged from the blood and flushed out regularly through the tube
Doesn't require regular trips to a medical facility but still requires regular treatment at home
Both forms of treatment are viable, so your loved one shouldn't be pressured into choosing one over the other. Instead, the decision should come down to their personal preferences. Would they prefer to let experts handle their care at a St. Petersburg dialysis center, or take a more active role with a home care solution?
What should caregivers in Tampa know about the dialysis process?
The expression "an ounce of prevention is worth a pound of cure" is especially true when it comes to kidney disease. While CKD can be effectively managed with pharmaceuticals and lifestyle changes during its early stages, the only treatments for ESRD are dialysis or a kidney transplant. As such, kidney screenings are vital. A kidney function blood test measures how efficiently a patient's kidneys are removing toxins from their body, while uACR tests check if a patient's kidneys are leaking protein into their urine. If your loved one has risk factors such as being overweight, pre-existing cardiovascular conditions, or a family history of kidney problems, these tests become even more important.
Dialysis centers in Tampa
Dialysis can be difficult but you and your loved one can get through it together. Our resources make it easy to compare dialysis clinics in Tampa, so why not use them to start figuring out where your loved one should go for treatments? It could be one of the kindest things that you ever do for your loved one.