Find more resources in your city!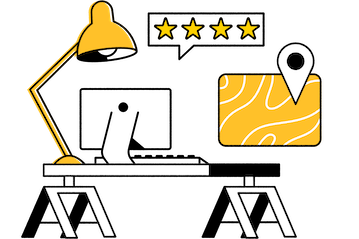 Start Exploring
Should your business be here?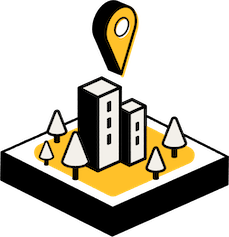 Add your business
What is the prevalence of kidney disease in Tallahassee?
People with CKD could be diagnosed at any stage of the disease. Patients in the last stage of CKD are diagnosed with end-stage renal disease. This means their kidneys aren't functioning and their survival requires dialysis or a kidney transplant. Here is a look at the prevalence of end-stage renal disease in Florida:
The great news is the incidences of end-stage renal disease in Florida are fewer than the national average; however, this doesn't mean you should let your guard down when it comes to being tested, particularly if you already have risk factors like diabetes or high blood pressure. Early detection can make a difference in the progression of the disease. Dialysis can also make a huge difference if your older loved one has reached a later stage of CKD. The key to getting the best care for them is finding the right Tallahassee dialysis center.
What should seniors in Tallahassee know about the stages of chronic kidney disease?
The five stages of kidney disease represent the severity of the patient's condition at any point in time. While many people are aware of CKD, they might be unclear about the specifics of the stages and how they impact patients. Here is a look at each stage of kidney disease and what it means for individuals who have received a diagnosis:
| | |
| --- | --- |
| Stage 1 | Kidney damage with normal kidney function |
| Stage 2 | Kidney damage with mild loss of kidney function |
| Stage 3 | Mild-to-severe loss of kidney function |
| Stage 4 | Severe loss of kidney function |
| Stage 5 (ESRD) | End-Stage Renal Disease. Kidney failure requiring dialysis or transplant for survival |
It can be extremely difficult to learn that your senior needs dialysis to maintain a quality life. But this doesn't have to be a grim diagnosis. Depending on your elderly loved one's condition, they might be able to get in-home dialysis, which could improve their comfort during treatments. Even if they need to visit a facility for dialysis, you can find a fantastic Tallahassee dialysis center that can treat your senior and bring them much-needed peace of mind.
How do I find the best dialysis clinics in Tallahassee?
When searching for a dialysis clinic in Tallahassee, you don't want to select any facility. It's important to locate one that can align its services with your senior's needs. You also want the staff to connect with your older loved one in a way that helps them feel more comfortable with their time-consuming treatments.
Asking people you trust for recommended dialysis facilities can give you a great start. Check with friends, family members, and even your favorite medical professionals to build a list of candidates. Also, look online for the highest-rated facilities in the area. Once you have your prospective dialysis providers, reach out to them to learn more about the services they provide. Do they offer in-home dialysis treatments? If not, can they provide consistent transportation to their facility? Do they offer both hemodialysis and peritoneal dialysis? What are their scheduling options?
You can also visit in person to see how well trained their staff members are and also how well they maintain the facility. Get more insight into choosing a dialysis center for your elderly loved one by browsing our comprehensive guide to finding dialysis clinics.
Dialysis centers in Tallahassee
When the time comes to find a dialysis clinic in Tallahassee or Thomasville, you want to feel confident that you're making the right choice. Dialysis is an important process for your older loved one and close relatives. Everyone should be able to rest assured that the top-notch facility has been chosen. Seasons is happy to simplify your search for a clinic in your area. Review our listings for dialysis facilities in Tallahassee to get started today.