Find more resources in your city!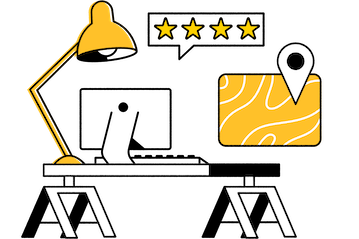 Start Exploring
Should your business be here?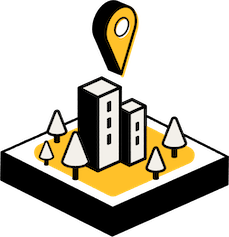 Add your business
How do I find the best dialysis clinics in St. Louis?
Because dialysis, which is a process that simulates the function of the patient's kidneys, takes up such a large portion of time, it's important that you find the best dialysis clinic in St. Louis for your aging loved one. They'll have to travel to the dialysis center at least three times a week, and possibly more. Even if they are able to use home dialysis services, it's still a huge commitment of time and energy. Choosing the best option for your loved one is essential.
Once you've chosen a couple of nearby clinics from our listings, bring your loved one to visit the facilities. Evaluate the center based on the staff's qualifications, the cleanliness of the public areas and dialysis rooms, and ask any questions you may have. Consider your loved one's transportation situation – will they be able to get back and forth to their appointments easily? Once you've visited a few centers, you and your loved one can decide which one is the right choice for them.
Facts and trends in St. Louis dialysis
What is the prevalence of kidney disease in St. Louis?
The rate of kidney disease is rising in the United States as a whole, and Missouri reports even higher numbers of End-Stage Renal Disease patients, as the following table based on studies by the CDC indicates. That makes it all the more essential for there to continue to be many quality dialysis clinics in St. Louis and the surrounding area.
Whether your loved one needs to visit a local dialysis clinic multiple times per week or is able to take advantage of in-home dialysis services, Seasons is here to help you connect to the best dialysis services in the area. We understand the difficulty dialysis places upon the patient and the patient's family and are here to help.
Why should seniors in St. Louis be screened for kidney disease?
While kidney disease can happen at any time, it is much more likely to develop after the age of 60. That's simply because as people age, so do their kidneys. There is no obvious sign that signifies kidney disease, so screening is essential, as the following information from the National Kidney Foundation makes obvious.
Alarming Facts About Kidney Disease
Percentage of Adults in the US At Risk For Kidney Disease
Percentage of Kidney Disease Sufferers Unaware of Their Condition
Percentage of Severe Kidney Disease Sufferers Unaware of Their Condition
Kidney disease develops slowly and with few symptoms. That's why screening is so important. Being aware that they have kidney disease is the most important step to preventing its progression, so screening becomes necessary, especially as seniors age. If CKD is recognized and evaluated by the patient's physician, the risk of complications can be easily managed.
What should caregivers in St. Louis know about the dialysis process?
Most kidney disease patients are put on hemodialysis, which is conducted in a dialysis clinic. Before dialysis begins, a permanent access point, or entrance, is created. This is a location where two needles will be inserted into the blood vessels during each dialysis treatment. Because hemodialysis takes place at a dialysis center, the trained staff will take care of all aspects of your loved one's treatment, freeing you up to provide moral support. Some dialysis patients are able to receive peritoneal dialysis, which can be done at home. This must be done more times per week, but does leave the patient with more time and energy overall.
Dialysis centers in St. Louis
Dialysis is mentally and physically exhausting, both for the patient and for the family members that accompany them to their appointments. You can make the experience better by keeping a positive attitude and finding the right provider. Allow us to help you find the right St. Louis dialysis center for your loved one. Browse through our listings today.