Find more resources in your city!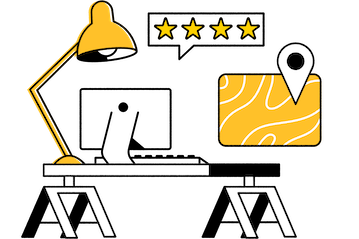 Start Exploring
Should your business be here?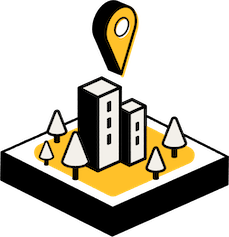 Add your business
What is the prevalence of kidney disease in Sioux Falls?
The CDC conducted a study on the prevalence of end-stage renal disease per million residents in South Dakota and in the United States entirely. Unfortunately, the rate in South Dakota is quite a bit higher than the national average, though the numbers have fallen in recent years. This means the need for quality dialysis centers in the Sioux Falls area is increasing and it's essential that you find the best quality center for your loved one.
Dialysis takes a toll on the lives of the seniors who receive the treatment as well as those who care for them, whether that's family members or close friends. One possible way to reduce the time and effort put into dialysis is for your loved one to receive in-home dialysis. This isn't available for every dialysis recipient, but if your loved one is eligible, it could improve their life significantly.
Are there different types of dialysis available in Sioux Falls?
There are two main types of dialysis. as described below. Which treatment your loved one ends up receiving depends on a number of factors. Some of these are their amount of kidney function, their overall health, their home situation, their lifestyle, their personal preferences, and their ability to perform the steps necessary for each type of dialysis.
Main types of kidney dialysis:
Hemodialysis

90% of all dialysis services
Pumping patient's own blood through an external circuit for filtration before it is returned to the body
Typically three sessions per week for 3-5 hours per session at a medical facility

Peritoneal Dialysis

A permanent tube is placed in the abdomen
Waste is exchanged from the blood and flushed out regularly through the tube
Doesn't require regular trips to a medical facility but still requires regular treatment at home
Hemodialysis is better for patients with less kidney function, obesity, or abdominal scarring. It may also be better for seniors who are not comfortable taking responsibility for handling part of their treatments as is necessary with peritoneal dialysis. Peritoneal dialysis is better for patients with an active lifestyle, with more kidney function, and who are able to learn to perform part of their treatment themselves. The final decision is made between your loved one and their doctor.
How do I find the best dialysis clinics in Sioux Falls?
There are a number of factors to check into when searching for the best dialysis clinics in Sioux Falls, Brookings, or Aberdeen. First, you want a clinic that isn't too far from your loved one's home. Since they will be traveling there multiple days a week, it's best that it's located close to their home.
Take your loved one on a visit to a few different clinics. Evaluate them based on a few aspects such as cleanliness, professionalism, and friendliness of the staff members, and how respected, cared for, and listened to your loved one feels. For more information, check out our comprehensive guide to finding dialysis clinics. Finally, make the choice with your loved one based on which facility seems best for their needs.
Dialysis centers in Sioux Falls
Dialysis takes a serious investment of time and energy, both from the patient and from their family members and friends. But it is a life-saving technique that can keep them going while they wait for a transplant, so finding the right dialysis clinic in Sioux Falls, Aberdeen, or Brookings can make it a more positive experience. Use our listings today to find the best Sioux Falls dialysis center for your loved one.