Find more resources in your city!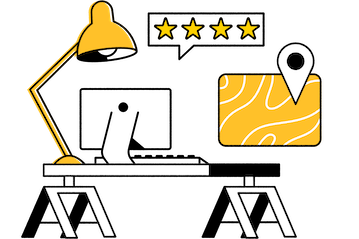 Start Exploring
Should your business be here?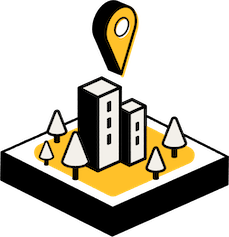 Add your business
What is the prevalence of kidney disease in Scranton?
We'd like to be able to tell you that CKD is under control, but CDC statistics tell another story. Not only has the national rate of CKD increased each year since 2012, but Pennsylvania's state average is increasing even more quickly than the country's. If you're researching dialysis clinics in Scranton on behalf of your loved one, you are far from alone.
Dialysis is also a draining treatment that leaves many seniors exhausted for the rest of the day, making it more challenging for them to spend time with family and friends. While this is unavoidable to some degree, helping them find a great Scranton dialysis center could dramatically improve their quality of life.
Why should seniors in Scranton be screened for kidney disease?
Considering the risks associated with CKD, you might expect that healthcare professionals would constantly advise their patients to undergo screenings and deal with risk factors such as diabetes and hypertension. Many do, but the public at large knows very little about CKD even if they have it. Look at the following survey results:
Prevalence and awareness of kidney disease
Percentage of adults in the us at risk for kidney disease
Percentage of kidney disease sufferers unaware of their condition
Percentage of severe kidney disease sufferers unaware of their condition
While CKD cannot be cured or reversed, it can be managed in its early stages so that patients never need dialysis. That requires early detection, so you might want to raise the prospect of having to look into dialysis facilities in Scranton and other nearby cities as an incentive for your loved one to get the screenings all seniors should.
How do I find the best dialysis clinics in Scranton?
The secret to finding a great Scranton or Wilkes-Barre dialysis center is understanding that there's more than one type of dialysis. Hemodialysis is what most people think of and involves hooking your senior up to a blood filtration machine at a dialysis clinic in the Scranton area. Peritoneal dialysis uses a tube and the patient's natural stomach lining to filter their blood, allowing treatments to take place at home. Both types are equally effective, so your loved one should examine the pros and cons of each and decide which best suits their needs.
Once you know what type of treatment you're looking for, choosing between dialysis clinics in Scranton, Hazleton, and Wilkes-Barre becomes considerably easier. If you're searching for an outpatient clinic, choose one near your loved one's home to minimize their travel time. Other factors to consider include the staff's training and experience, the facility's cleanliness, and what entertainment options are available. Home dialysis care should be backed by outstanding support whenever your older adult needs it. Our comprehensive guide to choosing dialysis facilities provides more information on all of these topics and more.
Dialysis centers in Scranton
Dialysis probably isn't the diagnosis you or your loved one wanted to hear, but this is more of a new beginning than an end. Seasons can help you find a superlative Scranton-area dialysis center for your senior, so please utilize our free resources to begin your search today. We promise that you won't regret doing so.