Find more resources in your city!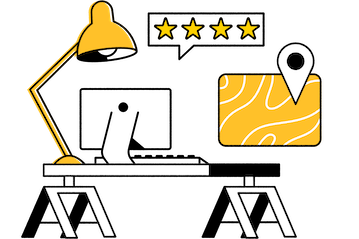 Start Exploring
Should your business be here?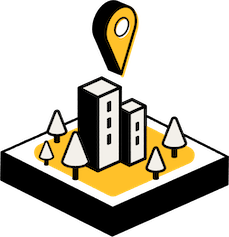 Add your business
What is the prevalence of kidney disease in Santa Barbara?
While it may be alarming to learn that the average rate of kidney disease in California is rising faster than the overall national average, there is no reason to lose hope. While the need for quality dialysis facilities in Santa Barbara is increasing, there are many options that you can choose from to support your older loved one.
CKD can be a challenging condition for your aging loved one to live with; however, it can also impact friends and family. Consider the benefits offered by in-home and in-center dialysis to select the best solution for the senior in your life. It's important to find what can meet their dialysis needs most effectively.
Should seniors in Santa Barbara be screened for kidney disease?
Because kidney disease progresses in stages, it's important to catch the condition as early as possible to prevent it from worsening. If your older loved one meets one or more of the risk factors associated with developing kidney disease, it's important to encourage them to add kidney testing to their routine doctor's visits.
Top risk factors for kidney disease
High blood pressure
Diabetes
Kidney stones
A family history of kidney failure
Prolonged use of over-the-counter pain medications
Being over the age of 60
While early detection can be lifesaving, roughly one in two people with early-stage kidney disease are unaware of their condition. With regular testing, your senior loved one can keep track of their kidney health and function to keep them working well. If CKD has been identified, they can quickly begin treatment, select a great dialysis clinic in Santa Barbara or Santa Maria, and find other ways to manage the disease.
How do I find the best dialysis clinics in Santa Barbara?
While it can be an emotional time for your family, it's important to find the best dialysis clinics in Santa Barbara and San Luis Obispo to provide treatments to your older loved one. Dialysis sessions can last several hours and take place three or more times each week, leaving little time to spend with friends and family. Whether they decide to visit the location or have their sessions at home, the right clinic can be imperative to maintaining your older loved one's quality of life.
To begin, gather a few options that are within the patient's traveling abilities and offer sessions on a schedule that suits them. Eliminate those that don't accept your senior loved one's insurance, as well as those that don't work with their budget. Before signing up for treatments, visit the facilities with your relative. Your aging loved one will spend a lot of time either at the location or with the staff. It's important that they feel comfortable. Ask questions about the staff's training requirements and any policies in place. Learn more information to help you feel confident in your decision with our comprehensive guide to finding dialysis clinics.
Dialysis centers in Santa Barbara
With the emotional and physical strain of dialysis, it's important to help your aging loved one remain comfortable and secure throughout their treatments. Finding a trustworthy dialysis clinic in San Luis Obispo, Santa Maria, or Santa Barbara can bring peace of mind to the patient and their family, regardless of the kind of treatments your older loved one plans to receive. Get started with our Santa Barbara dialysis center listings to find the right provider for your family.