Find more resources in your city!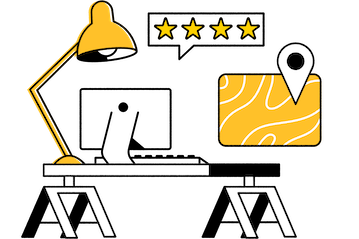 Start Exploring
Should your business be here?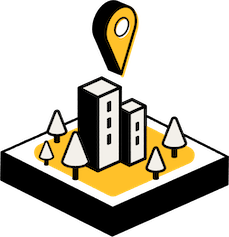 Add your business
How do I find the best dialysis clinics in San Diego?
There are lots of things you need to keep in mind while searching for a San Diego dialysis center. One is that your loved one will likely need to visit it between 3 and 5 times each week. This means you can save a ton of time by choosing a dialysis clinic in San Diego that's close to your loved one's home.
It's also a good idea to do some research into the qualifications of the staff that works at the centers you're looking into. You want to make sure that the older adult in your life is receiving treatment from someone who knows what they're doing.
When you've got your list of options down to a more manageable number, you can go and visit some of the facilities in person. This is a good chance to interview staff members and families to see how comfortable your loved one would be at each clinic you're considering.
Facts and trends in San Diego dialysis
What is the prevalence of kidney disease in San Diego?
Research from the CDC shows that the number of people who have chronic kidney disease is rising. You can see that for yourself by taking a look at the table below. This data suggests that the number of people who need dialysis clinics in San Diego should go up soon as well.
Dialysis facilities in San Diego help individuals who struggle with chronic kidney disease live fulfilling lives despite their condition. If you think that your loved one would benefit from going to a dialysis clinic in the San Diego region, you can use the free resources on Seasons to figure out which is right for them.
What should seniors in San Diego know about the stages of chronic kidney disease (CKD)?
Chronic kidney disease is a sickness that progresses in stages. The earliest stages are marked by relatively few symptoms and normal kidney function. But the final stage of the condition is total kidney failure — meaning the person with CKD needs either a transplant or dialysis to function. Here's a closer look at the stages of CKD from the National Institute of Diabetes and Digestive and Kidney Diseases.
| | |
| --- | --- |
| Stage 1 | Kidney damage with normal kidney function |
| Stage 2 | Kidney damage with mild loss of kidney function |
| Stage 3 | Mild-to-severe loss of kidney function |
| Stage 4 | Severe loss of kidney function |
| Stage 5 (ESRD) | End-Stage Renal Disease. Kidney failure requiring dialysis or transplant for survival |
If your loved one is at stage five, then they need to start visiting a dialysis center very quickly if they aren't already. But even if the person that you care about isn't that far along with their CKD progression, it's never too early to start doing your research. Doing that now will help you be more prepared if the time for dialysis comes.
What should caregivers in San Diego know about the dialysis process?
Dialysis treatment isn't always easy. But picking the right dialysis facility can do a lot to make the process easier for your loved one to deal with. One thing to keep in mind while making that decision is that it's possible for some patients to receive at-home dialysis care. This can be a good option for seniors who lack mobility and for people who just don't want to have to go to a dialysis treatment center multiple times each week. That being said, choosing an at-home care option could impact the amount that you pay for treatment, so you'll want to do your research to make sure you're getting the best value.
Dialysis centers in San Diego
There's no need to get overwhelmed by the number of dialysis centers in the San Diego area that there are to choose from. Just use Seasons. Our free resources make it super easy to research your options, zero in on the best ones for your loved one, and make a final decision.