Find more resources in your city!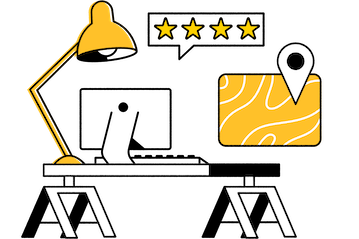 Start Exploring
Should your business be here?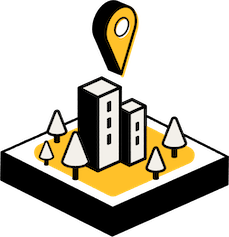 Add your business
How do I find the best dialysis clinics in San Antonio?
It can be a bit overwhelming to look through dialysis clinics in your area on your own. Luckily, you can take advantage of our listings to explore unbiased reviews for dialysis facilities in San Antonio. When you've chosen some clinics, contact the facilities to arrange for a visit.
Visiting prospective clinics can allow you and your loved one the opportunity to get a feel for the area. Consider the distance and convenience involved in arriving at the location, as well as the cleanliness of the facility. During your visit, ask questions about the staff. What kind of training did they receive? What qualifications are they expected to meet to work there? Does the clinic require ongoing training and education to remain up-to-date on chronic kidney disease?
In addition to the above, it's important to find out if the San Antonio dialysis center accepts your loved one's insurance, as well as if there are out-of-pocket expenses that you can expect.
Facts and trends in San Antonio dialysis
What is the prevalence of kidney disease in San Antonio?
All around the United States, kidney disease is on the rise. However, there is a sharp uptick occurring around Texas that calls for greater access to a variety of high-quality dialysis facilities. The table below outlines the prevalence per million residents in the U. S. and in Texas, specifically, according to the CDC.
With the rate of End-Stage Renal Disease on the rise in Texas, it's important to find an excellent dialysis facility to support your loved one as they work to manage their symptoms. Luckily, there are many great options in and around San Antonio that can provide a clean, relaxing environment in which the senior in your life can receive life-saving treatments.
What factors should people in San Antonio consider when they are choosing a dialysis treatment?
Choosing the right dialysis treatment comes down to a variety of factors, such as their interest in socializing during the treatment process, their preference to remain at home, and interest in flexibility in their diet. Your loved one can answer a multitude of questions to help them come to a decision using the Fresenius Kidney Care chart.
Considerations When Choosing a Dialysis Treatment:
Is your loved one employed full- or part-time?
Does your loved one want to avoid traveling to and from a clinic?
Does your loved one want trained medical professionals to administer their dialysis treatment?
Is your loved one able to take an active, hands-on role in their care?
Ultimately, your loved one should choose the type of treatment that can best benefit them. When shopping around for dialysis clinics in San Antonio, it's important to understand the senior in your life's wishes to best honor them. Regardless of the option that they go with, it's important that your loved one feel comfortable and safe.
What should caregivers in San Antonio know about the dialysis process?
Your loved one can choose from three main types of dialysis: peritoneal dialysis, home hemodialysis, and inpatient hemodialysis. The best one for your loved one will depend on their individual health, medical, or lifestyle needs. Once the senior in your life has chosen the best treatment for them, you'll need to be able to provide the support necessary to improve their quality of life.
Following treatment, your loved one will likely be very tired, which can make tasks like meal preparation or running errands stressful and difficult. Further, they may experience flu-like symptoms and cognitive difficulties, which may be caused by anemia. Be sure to inform their treatment team as new symptoms crop up.
Dialysis centers in San Antonio
When your loved one needs dialysis, it's crucial to choose a San Antonio dialysis center that matches their individual needs. A good facility can prioritize your loved one's comfort to ease the process for them. Don't hesitate to use our free listings for dialysis facilities in your area to find a great center today.