Find more resources in your city!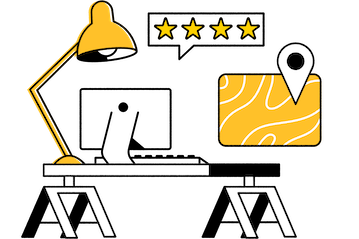 Start Exploring
Should your business be here?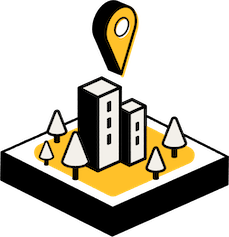 Add your business
How do I find the best dialysis clinics in Salt Lake City?
If your aging loved one ends up needing dialysis, it's important to choose the right Salt Lake City dialysis center. Dialysis is a huge commitment-usually three days a week or more. Whether the senior in your life chooses to travel to a dialysis center or needs assistance to use home dialysis services, choosing the option that's right for your family member is critical. Begin by choosing a couple of centers from our listings. Then make a visit, with the patient, to learn more about the clinic. Make sure the center is staffed with experienced, trained professionals. Notice the cleanliness of the center as you visit. Consider transportation options and the distance the clinic is from your loved one's home. Find out if they have dialysis schedules that meet the patient's needs. Once you've evaluated a few centers, you and your loved one can decide on the best fit for them.
Facts and trends in Salt Lake City dialysis
What is the prevalence of kidney disease in Salt Lake City?
While the rate of kidney disease is going up faster in the United States on average than it is in Salt Lake City, studies by the CDC indicate that the trend is still rising. That means the need for quality dialysis facilities in Salt Lake City is also rising. Fortunately, there are many excellent options in and around the city.
Seasons understands that dialysis is a hardship on the senior receiving it as well as the family and even friends of the patient. Not only can we help you locate the best dialysis facilities, but we can also help you explore in-home dialysis options. Whatever your loved one's specific dialysis needs are, we can help you find the right dialysis center for them.
Are there different types of dialysis available in Salt Lake City?
The two types of dialysis are hemodialysis and peritoneal dialysis. The biggest difference is that hemodialysis requires an artificial kidney machine to filter blood while peritoneal dialysis does not. Rather than using a machine, peritoneal dialysis uses the lining on the inside of the belly as a natural filter for blood.
Main Types of Kidney Dialysis:
Hemodialysis

90% of all dialysis services
Pumping patient's own blood through an external circuit for filtration before it is returned to the body
Typically three sessions per week for 3-5 hours per session at a medical facility

Peritoneal Dialysis

A permanent tube is placed in the abdomen
Waste is exchanged from the blood and flushed out regularly through the tube
Doesn't require regular trips to a medical facility but still requires regular treatment at home
While the vast majority of people begin treatment with hemodialysis, which is generally done at a dialysis clinic in Salt Lake City, the advantage of peritoneal dialysis is that it can be done at home. This can help your loved one have more time and energy to spend with family and friends.
What should caregivers in Salt Lake City know about the dialysis process?
Whether your loved one ends up on hemodialysis or peritoneal dialysis, the first step is to create a permanent access (entrance) to the blood vessels. This is the location where two needles will be inserted each time they receive dialysis treatment. If the procedure is done at a Salt Lake City dialysis facility about three times a week, trained staff will take care of all aspects of your relative's treatment, giving you peace of mind. If the dialysis is done at home five to seven times per week, the patient is likely to retain more energy and save time. Make sure your loved one is comfortable with the choice of which type of dialysis they receive.
Dialysis centers in Salt Lake City
Dialysis takes a lot out of the patient and relatives, both physically and emotionally. Finding a provider who is a good fit can help you and your loved one deal with the process more positively. Be sure to look through our Salt Lake City dialysis center listings to find your provider today.