Find more resources in your city!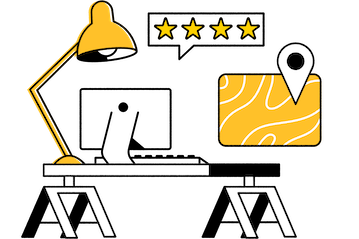 Start Exploring
Should your business be here?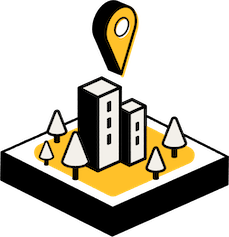 Add your business
How do I find the best dialysis clinics in Sacramento?
Finding the right Sacramento dialysis center for your loved one requires a good understanding of what exactly they need. For example, you can choose between at-home dialysis treatment and having them visit dialysis clinics in Sacramento a few times per week. Each option can work, but the amount that you have to pay for either can vary from provider to provider.
If you decide to go with dialysis treatment at a facility, you will want to pick a place that's fairly close to both you and your loved one. That's because dialysis takes place between 3 and 5 times each week. So you don't want your loved one to sit through a long commute each time that they need to go get treatment.
Once you've narrowed down your list of dialysis facilities in Sacramento, you can visit your remaining contenders in person. This is a great way to figure out which one will be the most comfortable and effective for the older adult in your life.
Facts and trends in Sacramento dialysis
What is the prevalence of kidney disease in Sacramento?
Many people use a dialysis clinic in Sacramento because chronic kidney disease impacts thousands of people in California. You can see exactly how many people deal with kidney disease in both California and the United States by taking a look at the table below. It uses data compiled by the CDC to highlight the prevalence of the condition.
This data shows that your loved one certainly isn't alone if they're dealing with CKD. But not everyone with this condition is able to live a fulfilling life. If you want the person that you care about to continue enjoying their later years, you need to find them the right Modesto dialysis clinic.
Why should seniors in Sacramento be screened for kidney disease?
The number of adults who deal with kidney disease in the United States is higher than you might expect. And many people who have the condition don't realize that they do. It's one of the reasons why it's important for adults to be screened for this condition, as highlighted by the information from the National Kidney Foundation featured below.
Alarming Facts About Kidney Disease
Percentage of Adults in the US At Risk For Kidney Disease
Percentage of Kidney Disease Sufferers Unaware of Their Condition
Percentage of Severe Kidney Disease Sufferers Unaware of Their Condition
Finding your loved one a comfortable dialysis clinic in Modesto can help them deal with ESRD more effectively. But if you catch this disease earlier than that, the person that you care about may be able to address the health issue in another way. It's a big reason why it's important to have the older adults in your life screened for kidney disease.
What should caregivers in Sacramento know about the dialysis process?
Dialysis facilities in Stockton play a crucial role in the treatment of chronic kidney disease. The care that they provide emulates the normal functioning of a healthy kidney. Your loved one needs either dialysis or a kidney transplant in order for their body to get rid of the toxins and waste it generates throughout the course of normal living. These facilities start by creating a permanent access point to your loved one's blood vessels. Then they use that access point multiple times each week to cleanse the blood so that the person you care about is able to function as close to normal as possible.
Dialysis centers in Sacramento
Finding your loved one the right Stockton dialysis center could be just what they need to start living a better life with chronic kidney disease. When you're ready to get started with that process, you need to do some research. The free resources on Seasons are perfect for this take. Take a closer look to learn more.