Find more resources in your city!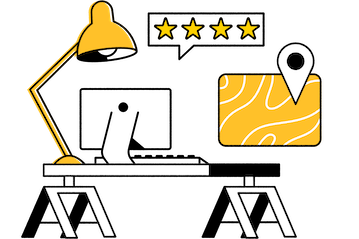 Start Exploring
Should your business be here?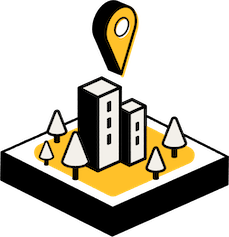 Add your business
What is the prevalence of kidney disease in Richmond?
While the average rate of end-stage renal disease is higher at the national level than it is in the state of Virginia, the numbers for both are trending upwards according to research by the CDC. There is quite clearly an increasing need for access to quality dialysis facilities in Richmond and the country as a whole.
If your senior is one of the many residents of Virginia living with kidney disease, then finding the right dialysis clinic in Richmond or Petersburg to cater to their unique needs and circumstances is of the utmost importance. Given how much time they will be spending there, you want them to feel at home and as comfortable as possible.
What factors should people in Richmond consider when they are choosing a dialysis treatment?
There are two types of dialysis treatments called hemodialysis and peritoneal dialysis. When choosing between the two it is important to carefully consider the specific needs and circumstances of your senior and consult with their medical practitioner. Including them in the decision-making process from start to finish is always a good idea, given that it is them that will be undergoing the treatment.
Considerations when choosing a dialysis treatment:
Is your loved one employed full- or part-time?
Does your loved one want to avoid traveling to and from a clinic?
Does your loved one want trained medical professionals to administer their dialysis treatment?
Is your loved one able to take an active, hands-on role in their care?
The questions above are just a few examples of the many factors to consider when helping your senior choose the right treatment. It's important to go through all the ins- and outs of both options with your loved one before choosing how to move forward to ensure that they are as comfortable as possible.
How do I find the best dialysis clinics in Richmond?
When looking for a Richmond-area dialysis center, putting together a list of your senior's particular needs and preferences can help you narrow down your options. For example, think about how your senior will be getting to and from their treatments. They'll need dialysis at least 3 times a week so you don't want their dialysis clinic in Richmond to be too far away. Once you have a shortlist of service providers, it is a good idea to prepare some questions before visiting their facilities with your loved one. You'll want to carefully evaluate the clinic on your visit and don't be afraid to trust your gut. Are staff credentials up to date? How well is the facility maintained? Are the staff members friendly and professional? If you're feeling a bit overwhelmed with the entire process, our comprehensive guide to finding dialysis clinics has all the information you might need.
Dialysis centers in Richmond
Dialysis treatment can be draining, both physically and emotionally, for everyone involved but finding the right service provider can make a world of difference. Making sure that your loved one is as comfortable as possible can have a positive impact on their quality of life and overall well being. You can always rely on Seasons to help you find the best available care for your loved one. Browse our listings for dialysis clinics in Richmond and Petersburg to find the right fit for your senior.