Find more resources in your city!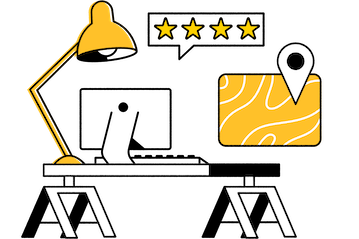 Start Exploring
Should your business be here?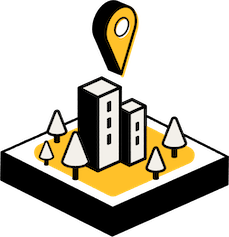 Add your business
How do I find the best dialysis clinics in Raleigh-Durham?
If you're trying to find reliable dialysis clinics in Fayetteville, our listings can be a great starting point in your search. Choosing the right Raleigh-Durham dialysis center is critical to ensuring that the senior in your life receives the life-saving treatment they need. Dialysis will take up a great deal of your loved one's time, requiring up to five four-hour sessions each week. There are many things to consider when selecting a dialysis clinic in Durham.
From the start, you'll need to know your loved one's comfort level with traveling. Would they prefer to remain within a certain distance from their home? Do they rely on an informal caregiver to get to various locations? Choose dialysis facilities in Raleigh-Durham that suit these requirements. Once you've put together a list of dialysis clinics in Fayetteville, you'll want to arrange visits and interviews to get a better feel for each option. Be sure to ask questions about the insurance they accept, the types of dialysis services offered by the facility, and the qualifications of the faculty, among other things.
Facts and trends in Raleigh-Durham dialysis
What is the prevalence of kidney disease in Raleigh-Durham?
Kidney disease is a dangerous condition that has been on the rise across the United States. On average, the illness has been increasing in North Carolina at a greater rate than across the U. S. as a whole, according to the CDC. The table below shows the steady rise in CKD diagnoses:
There are many challenges that can come with CKD, which can affect your entire family. With Seasons, you can find dialysis clinics in Raleigh-Durham that can help maximize your loved one's comfort while collaborating with your family members. In addition, you can explore in-home options that can allow your senior to remain in their home while receiving dialysis treatments.
Should seniors in Raleigh-Durham be screened for kidney disease?
There are many reasons why your loved one may benefit from screening for kidney disease. In the early stages, many people don't exhibit any symptoms, which can make it difficult to catch. The symptoms at later stages can be life-threatening. The senior in your life may benefit from kidney disease screening, particularly if they have any of the following risk factors:
Top Risk Factors for Kidney Disease
High blood pressure
Diabetes
Kidney stones
A family history of kidney failure
Prolonged use of over-the-counter pain medications
Being over the age of 60
Even without these risk factors, it can only help to routinely have the doctor screen for kidney disease. By catching it early, doctors can help mitigate symptoms and keep the illness from advancing to later stages. At later stages, your loved one may experience blood in their urine, fatigue, water retention, and weight loss.
What should caregivers in Raleigh-Durham know about the dialysis process?
The dialysis process can be done at home or at a Raleigh-Durham dialysis center, depending on the specific type your loved one has chosen. Each has various advantages and disadvantages that the senior in your life will need to consider.
When your loved one receives dialysis, you'll need to be prepared for the after-effects. For instance, many seniors are exhausted after the process, which can make it difficult for them to complete any remaining tasks they may have for the day, such as meal preparation or remembering to take any necessary medications. They may experience symptoms similar to the flu, which may indicate anemia and will need to be reported to the treatment team.
Dialysis centers in Raleigh-Durham
If your loved one needs dialysis, you don't have to search on your own. A reliable dialysis clinic can help your loved one remain comfortable and secure during their treatments. Seasons's free-to-use reviews on dialysis clinics in Raleigh can help you get started as painlessly as possible. Start looking through our listings to find a great Durham dialysis center for your family as quickly as possible.