Find more resources in your city!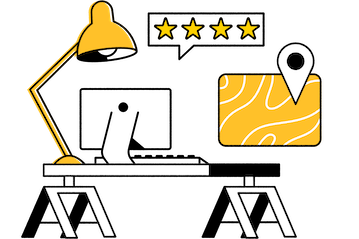 Start Exploring
Should your business be here?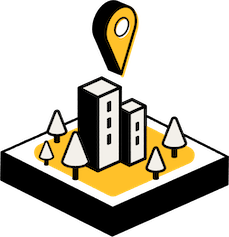 Add your business
How do I find the best dialysis clinics in Piedmont Triad?
When you're seeking a Piedmont Triad dialysis center, you must take the time to verify the quality of care and the overall qualifications which the center has to offer. Once you've chosen your options, arrange to meet with the professionals at the dialysis clinics in Winston-Salem. Bring your loved one along with you to ensure that they feel comfortable in the environment and around the employees.
During the interview process, you'll want to keep a variety of factors in mind as you make a decision. For example, what are the qualifications and experiences offered by the medical personnel at the dialysis clinic in the Piedmont Triad? Can they cooperate with your loved one's insurance company to provide affordable treatment sessions?
Different dialysis clinics in the Piedmont Triad may vary broadly in regards to treatment quality. It's important to take the time to assess each facility carefully to ensure that your loved one will be in good hands.
Facts and trends in Piedmont Triad dialysis
What is the prevalence of kidney disease in Piedmont Triad?
The rising rate of kidney disease has affected a significant number of American citizens, including in the Piedmont Triad. The prevalence of End-Stage Renal Disease per million residents in North Carolina is greater than across the U. S. as a whole, signifying an increasingly high need for quality dialysis clinics in Greensboro and other areas.
According to the National Institute of Diabetes and Digestive and Kidney Diseases, one in two Americans are living with End-Stage Renal Disease, which is treated with either dialysis or a transplant. Dialysis can be an excellent solution, whether for a loved one waiting for a transplant to become available or one who is attempting to prevent their condition from worsening.
What factors should people in Piedmont Triad consider when they are choosing a dialysis treatment?
There are multiple dialysis treatment options, such as at-home hemodialysis and peritoneal dialysis. There are many factors to keep in mind when deciding what type of dialysis to receive. Fresenius Kidney Care made a handy chart that can help you and your loved one come to a decision that is ideal for their specific needs.
Considerations When Choosing a Dialysis Treatment:
Is your loved one employed full- or part-time?
Does your loved one want to avoid traveling to and from a clinic?
Does your loved one want trained medical professionals to administer their dialysis treatment?
Is your loved one able to take an active, hands-on role in their care?
When your loved one is sure of which form of dialysis they'd like to receive, you'll be able to search for dialysis facilities in the Piedmont Triad that offer that specific type. Weighing the pros and cons is vital to ensuring that your loved one's needs can be met. Regardless of the type chosen, it's important that the senior in your life feel confident in the dialysis facilities in Winston-Salem.
What should caregivers in Piedmont Triad know about the dialysis process?
The dialysis process may seem daunting, but educating yourself on how it works can be a great way to ease your and your loved one's concerns. For one thing, there is a variety of benefits and disadvantages that come with each type of dialysis. For example, while peritoneal dialysis provides greater mobility and flexibility, it requires daily treatments to be effective. Both types of dialysis require a surgically-made entryway to the body that allows treatment to happen. However, dialysis can be done at home or at a High Point dialysis center. Learning is a great way to eliminate fears while ensuring that you know what to do when the time comes.
Dialysis centers in Piedmont Triad
When a loved one is diagnosed with chronic kidney disease, it's important to learn as much as you can about treatments, the condition as a whole, and your loved one's wishes in terms of management. With the resources at Seasons, you can start searching for qualified dialysis facilities in Greensboro that can maximize your loved one's comfort.