Find more resources in your city!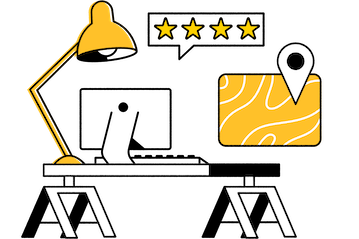 Start Exploring
Should your business be here?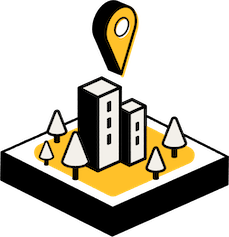 Add your business
How do I find the best dialysis clinics in Phoenix?
When you're looking for the best dialysis center in your area, you'll want to consider a variety of factors in advance. As you look through our reviews, keep in mind the distance and location of the facility from your loved one's home. Once you've got a list together, arrange to visit the centers with the senior in your life.
During visits, ask questions and allow your loved one to ask questions as well. This can let them get an idea of their comfort levels at the facility. Evaluate the cleanliness and get to know the qualifications of the staff members. Are they thoroughly trained in the latest information pertaining to CKD? Are there policies and procedures in place during an emergency? Does the clinic offer treatment plans and schedules that suit your loved one's requirements? In addition, you'll want to find out if the facility accepts your senior's insurance.
Facts and trends in Phoenix dialysis
What is the prevalence of kidney disease in Phoenix?
The rate of kidney disease has only risen in Arizona, as well as the United States as a whole. With the rising trend, it's become vital that residents have access to quality dialysis clinics in Phoenix. The CDC conducted regular surveys and report the data discovered in the table below:
Dialysis has far-reaching impacts that extend beyond the senior in your life who is receiving treatments. It can affect their loved ones, including their friends. We can help you explore in-patient and in-home dialysis options that can provide the necessary treatments in an environment in which your loved one feels comfortable.
Are there different types of dialysis available in Phoenix?
Your loved one has options to choose from when the time comes for dialysis treatments. The treatments can be a great help if your aging loved one is on the kidney transplant list, according to the Kidney Project at the University of California in San Francisco. Below, you can review the two main types of dialysis, as well as how they work.
Main Types of Kidney Dialysis:
Hemodialysis

90% of all dialysis services
Pumping patient's own blood through an external circuit for filtration before it is returned to the body
Typically three sessions per week for 3-5 hours per session at a medical facility

Peritoneal Dialysis

A permanent tube is placed in the abdomen
Waste is exchanged from the blood and flushed out regularly through the tube
Doesn't require regular trips to a medical facility but still requires regular treatment at home
There are advantages associated with each type, as well as disadvantages. Consider your loved one's individual needs while exploring the options they have. Does the senor in your life want flexibility in what foods and drinks they can have? Would they like to socialize with others as they receive treatment at a dialysis clinic in Phoenix? These and other questions can help you reach a solid decision with your loved one.
What should caregivers in Phoenix know about the dialysis process?
Dialysis comes in two types: peritoneal dialysis and hemodialysis. There are pros and cons that you should be aware of, though keep in mind that as your loved one's needs change, they are free to change their treatment preference as well. Peritoneal dialysis doesn't require a machine. In fact, studies have found that patients who use this treatment live longer. Unfortunately, PD patients have to perform treatments daily, though it can be done at home. Hemodialysis can be conducted at home or in a Prescott dialysis center. Treatments done at a clinic are completed by trained staff.
Dialysis centers in Phoenix
Choosing a reputable Phoenix dialysis center with well-trained staff is vital to supporting your loved one as they receive regular treatments for CKD. By using Seasons's unbiased listings, you can explore your options and find high-quality dialysis clinics in Prescott that can keep your loved one comfortable and relaxed throughout the experience.