Find more resources in your city!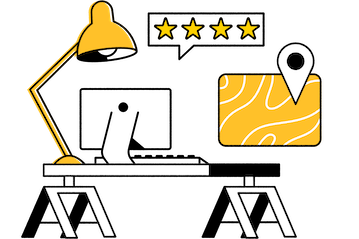 Start Exploring
Should your business be here?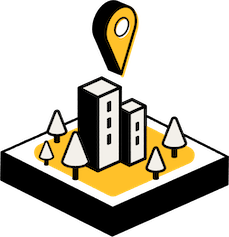 Add your business
How do I find the best dialysis clinics in Orlando?
Choosing a dialysis clinic in Orlando sounds simple enough, but there are several important factors to consider in your decision. First and foremost, verify that each of the dialysis facilities in Daytona Beach you're considering is fully staffed with healthcare professionals who understand what your loved one is going through. Going to dialysis is hard enough as it is: your loved one does not need to deal with rude or inattentive caretakers on top of it. Likewise, make sure that any given Orlando dialysis center can accommodate your loved one's scheduling needs. Seniors don't always have the busiest schedules, but it's still important that they receive dialysis treatment on their terms.
Finally, ask what a Melbourne dialysis facility can do to keep your loved one content. Possible things to look for could include reliable senior transportation to get them to and from appointments and a television to enjoy during treatments. You should also verify that your loved one's insurance will cover the costs.
Facts and trends in Orlando dialysis
What is the prevalence of kidney disease in Orlando?
It's relatively rare to hear anything about chronic kidney disease or kidney failure, meaning that the public doesn't know how to reduce their risk of developing either condition. Sadly, that means that more patients are developing them every year. Consider the following data points from the CDC examining how common kidney failure is in Florida and the entire country:
Florida might be faring better than other states, but kidney disease is still a real problem. You might want to start looking into dialysis clinics in Orlando even if your loved one doesn't need one yet just because of how many seniors end up on dialysis. It pays to be prepared.
Should seniors in Orlando be screened for kidney disease?
The total lack of symptoms during the early stages of chronic kidney disease is another problem. Kidney disease can be effectively treated with lifestyle and dietary changes early on, but it's too late once your loved one starts feeling ill. The National Kidney Foundation recommends regular kidney screening, especially for individuals with any of the following risk factors:
Top Risk Factors for Kidney Disease
High blood pressure
Diabetes
Kidney stones
A family history of kidney failure
Prolonged use of over-the-counter pain medications
Being over the age of 60
Some of these are obvious, but others may take you by surprise. For instance, did you know that the seemingly harmless kidney stone from a few years ago could put your loved one at higher risk of chronic kidney disease? Thankfully, kidney function blood tests and uACR tests are affordable and widely accessible so your loved one doesn't have to stay in the dark.
What should caregivers in Orlando know about the dialysis process?
While total kidney failure is a huge issue, even moderate kidney damage can have a deleterious effect on the human body. For example, the kidneys are closely related to the cardiovascular system, and kidney problems can cause or exacerbate cardiac issues and vice versa. Likewise, patients with kidney damage are more likely to have a stroke than counterparts with fully functional kidneys. Dialysis facilities in Orlando serve a vital role not only in filtering a patient's blood but protecting them from a variety of other ailments. If you aren't sure how to find a great dialysis clinic in Daytona Beach, our free resources can help.
Dialysis centers in Orlando
Dialysis isn't what your loved one wanted to hear, but you can help them make the most of it by finding a Melbourne dialysis center or a comparable home care solution that suits their needs. We are ready to help you locate a great facility for your loved one with our extensive resources.