Find more resources in your city!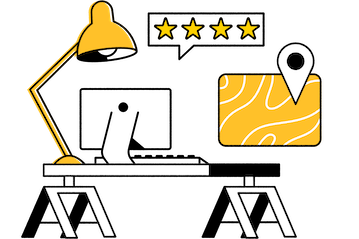 Start Exploring
Should your business be here?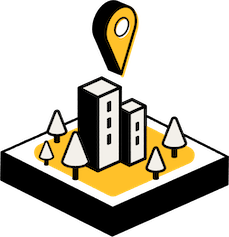 Add your business
How do I find the best dialysis clinics in Milwaukee?
Once you've chosen a few dialysis clinics in Milwaukee from our listings, set up visits with them. Take your loved one so you can both get an idea of how to get there, what the staff and facility are like, and how comfortable you feel when you're in the clinic. Make sure the facility is adequately staffed with experienced, trained professionals who make you and your loved one feel welcome and are able and willing to answer any questions you or your loved one have. Evaluate the cleanliness of the facility including the public area and the dialysis rooms, which should be immaculate.
If your loved one wants to continue working with their nephrologist, make sure they work with the dialysis clinics you consider. If that has become an important touchstone relationship for your loved one, this could be one of the most important factors in choosing which dialysis clinic you end up choosing.
Facts and trends in Milwaukee dialysis
What is the prevalence of kidney disease in Milwaukee?
The following table using data from the CDC indicates that the prevalence of kidney disease is higher in Wisconsin than in the United States as a whole and that in both locations, the prevalence of kidney disease is rising. Two main causes of CKD are obesity and diabetes, both of which are also rising in the United States.
Another cause of kidney disease is simply age – it is much more common in people over the age of 60 than in younger adults. With an increasingly aging population as well as an increasingly obese population, it will take some work to turn around the trend of CKD so it decreases within the population.
Why should seniors in Milwaukee be screened for kidney disease?
There are a number of health screenings that seniors should get on a regular basis. These include blood pressure screening, lipid tests, a colonoscopy, vision and hearing testing, vitamin D and TSH screening, bone density screening, diabetes testing, and kidney screening. The National Kidney Foundation provides the following reasons kidney screening is essential:
Alarming Facts About Kidney Disease
Percentage of Adults in the US At Risk For Kidney Disease
Percentage of Kidney Disease Sufferers Unaware of Their Condition
Percentage of Severe Kidney Disease Sufferers Unaware of Their Condition
There are five stages to CKD, and catching it earlier offers less intense treatment options than catching it in Stage 5. Doctors test a senior's glomerular filtration rate (GFR) to determine how advanced the CKD is. The GFR indicates how well the patient's kidney is filtering waste and may depend on a patient's body size, gender, and age.
What should caregivers in Milwaukee know about the dialysis process?
Most dialysis patients receive in-center hemodialysis. Like it sounds, the treatment happens at the Milwaukee dialysis center, and all aspects of care are performed by trained staff. Before the first treatment begins, a permanent access point must be made to the patient's blood vessels. This is where the two needles will be inserted each time they have dialysis treatment. During treatment, trained staff will place the access needles and tubing, monitor the machines, and monitor the patient's vital signs. Afterward, they will clean all equipment and make sure all necessary supplies are on hand for the next treatment.
Because the treatment takes three to four hours, your loved one will be able to read, sleep, play cards, watch TV, talk with you, or use their phone or laptop. This can end up being a good time to bond with your loved one even though the treatment may be unpleasant for them, so be sure to take the signal from them whether they want to chat or do other activities.
Dialysis centers in Milwaukee
While chronic kidney disease can't be cured, there is treatment available and that's something to be thankful for. If you are able to take out time to be with your aging loved one during their treatment, you may end up grateful for the time you get to spend with them. Allow us to help you find the right Milwaukee dialysis center by viewing our listings today.