Find more resources in your city!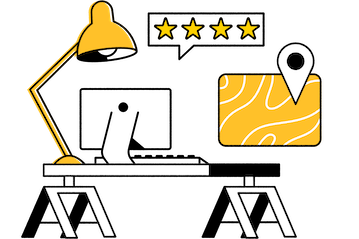 Start Exploring
Should your business be here?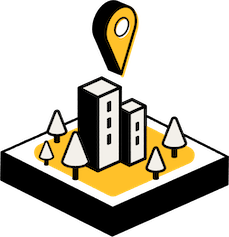 Add your business
How do I find the best dialysis clinics in Los Angeles?
Selecting a dialysis clinic in Los Angeles boils down to figuring out where your loved one would be most comfortable. You want a clean facility because patients won't receive the care they deserve at clinics that don't take cleanliness seriously. You should also ask the staff what type of training they have for peace of mind. Dialysis can get complicated, and you'll probably rest easier if you know that your loved one is well cared for.
Treatments can be boring as well, so look for facilities that allow patients to watch TV or enjoy a snack to remove the boredom from the equation. Likewise, you should try to find an L. A. dialysis center that's near your loved one to make transportation to and from easier. Many patients feel drained after dialysis, so your loved one probably shouldn't drive themselves home for safety reasons. Home treatments are available if you can't figure out the logistics of getting your loved one to a Los Angeles dialysis center.
Facts and trends in Los Angeles dialysis
What is the prevalence of kidney disease in Los Angeles?
We'd like to be able to tell you that CKD isn't a significant issue in the United States, but unfortunately, the numbers suggest otherwise. The following statistics from the CDC illustrate how more patients in the U. S. and California have End-Stage Renal Disease today than did just a few years ago:
Both sets of numbers are bad, and California is worse than the national average. The only positive takeaway here is that patients have numerous dialysis clinics in Los Angeles to choose from since demand is so high. Seasons can help you find the right fit for your loved one, so don't shy away from using our resources.
What should seniors in Los Angeles know about the stages of chronic kidney disease (CKD)?
While some patients think that CFD is CFD, the condition goes through numerous stages before it becomes so severe that dialysis is necessary. Sadly, most of them are asymptomatic and difficult to detect without regular screening. The National Institute of Diabetes and Digestive and Kidney Diseases provides the following information on the topic:
| | |
| --- | --- |
| Stage 1 | Kidney damage with normal kidney function |
| Stage 2 | Kidney damage with mild loss of kidney function |
| Stage 3 | Mild-to-severe loss of kidney function |
| Stage 4 | Severe loss of kidney function |
| Stage 5 (ESRD) | End-Stage Renal Disease. Kidney failure requiring dialysis or transplant for survival |
If your loved one is at risk for CKD, screening could save their life. Kidney function blood tests and urine albumin-creatinine ratio tests are both simple and cost-effective tests of kidney function, and both can help your loved one realize they have a problem early, when the solution is diet and exercise as opposed to dialysis.
What should caregivers in Los Angeles know about the dialysis process?
Most of us equate dialysis with hemodialysis, or the procedure that takes place at an L. A. dialysis clinic involving an artificial kidney machine. Patients usually go to the clinic three times per week to have the machine filter their blood for 3-5 hours per session, forcing them to uproot their entire lives just to stay alive. The vast majority of dialysis patients choose hemodialysis, but peritoneal dialysis may be a superior alternative to certain circumstances.
Unlike hemodialysis, peritoneal dialysis uses the natural lining on the interior of a patient's abdomen to filter their blood. There is no need to travel to a Los Angeles dialysis center, though some seniors should look for expert care to help them with home treatments. Treatment occurs 5-7 times per week but does not take as long or leave patients feeling as exhausted as hemodialysis.
Dialysis centers in Los Angeles
Nobody wants to hear that they need dialysis, but pretending your loved one doesn't puts them at severe risk of premature death. Instead, use our free resources to help your loved one find the dialysis care they need to make the most of their golden years. Your loved one will thank you.