Find more resources in your city!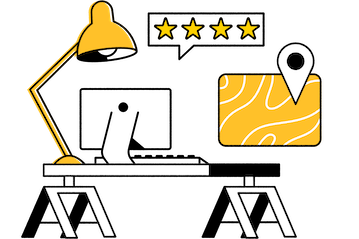 Start Exploring
Should your business be here?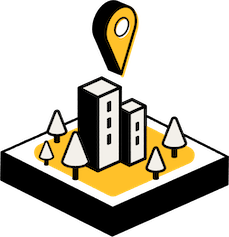 Add your business
What is the prevalence of kidney disease in Lafayette?
There are several stages of kidney disease. The first has very few symptoms while the final stage signals kidney failure. Individuals who have reached the final stage are said to have end-stage renal disease. The following CDC data takes a look at the number of people per million residents in Louisiana who have reached this stage of CKD:
People who reach the final stage of kidney disease need dialysis or a kidney transplant. As of August 2021, more than 90,000 people were on the waiting list for a kidney transplant. Whether your older loved one is receiving dialysis long-term or only during their wait for a kidney transplant, it's important that they receive the best care possible. Finding the Lafayette dialysis center can get them on the right track.
What factors should people in Lafayette consider when they are choosing a dialysis treatment?
It's not always easy to know how to select the best dialysis clinic for your senior, especially if this is your first time conducting a search. There are considerations you'll want to make based on your senior loved one's specific needs. If you're not sure how to get started, here is a look at some questions to ask your senior before making a final choice:
Considerations when choosing a dialysis treatment:
Is your loved one employed full- or part-time?
Does your loved one want to avoid traveling to and from a clinic?
Does your loved one want trained medical professionals to administer their dialysis treatment?
Is your loved one able to take an active, hands-on role in their care?
The more questions you ask your older loved one about their needs and desires as a dialysis patient, the easier it will be to pinpoint the right care facility. Of course, you'll also want to confirm the quality and reputation of the dialysis facilities in Lafayette you're considering. It's important to ensure that they meet local and state regulations as well as any licensing or certification requirements.
How do I find the best dialysis clinics in Lafayette?
In addition to thinking about questions to ask your senior loved one, you'll want to contact facilities directly to learn more about their services and how they can provide the best care. If your senior has limited availability for dialysis treatment because they work full-time, you'll want to look for facilities that have flexible or after-hours schedules. You can also find out if facilities offer in-home treatments or provide reliable transportation to and from their centers. Be sure to ask about the training of their staff.
After speaking with facilities about these and any other concerns of your aging loved one, it's a good idea to visit in person to meet with staff members. This can give you an idea of their personalities and how well they would mesh with your senior during treatments. Visiting in person can also give you an opportunity to gauge the facility's cleanliness and look at the equipment they'll use. If you have additional questions, this is a great time to ask.
Get even more tips for searching for and choosing a dialysis clinic in Lafayette by consulting our comprehensive guide to finding dialysis clinics.
Dialysis centers in Lafayette
Selecting the right Lafayette dialysis center can bring your senior and their caregivers the comfort and peace of mind they all need. The great news is there are plenty of amazing dialysis clinics in Lafayette that are prepared to provide high-quality care. Allow Seasons to help you find a great match. Explore our listings today to jumpstart your search.