Find more resources in your city!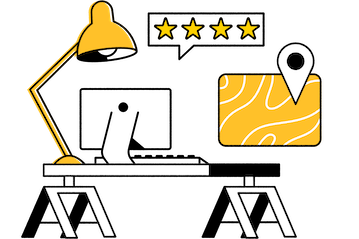 Start Exploring
Should your business be here?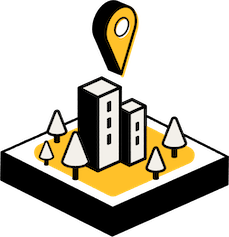 Add your business
How do I find the best dialysis clinics in Jacksonville?
Comparing dialysis clinics in Jacksonville begins by asking your loved one what type of service they are looking for. If they want to receive expert care in a dedicated dialysis facility, you should search for one that's close to their home to make the logistics of travel easier. We also recommend touring the clinics on your shortlist so that you can see where your loved one will be going for yourself. Some of the things to look for include cleanliness and friendly staff who are willing to go the extra mile for their patients. If your loved one would prefer home dialysis care, you should investigate what kind of help they might need to safely perform their treatments.
Either way, you should verify that your loved one's insurance provider or Medicare will cover the cost of their treatments. Dialysis can get expensive, and you would hate to see your loved one's condition worsen because they couldn't afford their care.
Facts and trends in Jacksonville dialysis
What is the prevalence of kidney disease in Jacksonville?
Mild CKD can be effectively treated through medications and lifestyle alterations, but End-Stage Renal Disease (or ESRD) requires dialysis. Unfortunately, a lot of patients are graduating from kidney damage to total kidney failure in the United States. The following CDC statistics show the growth in ESRD patients:
The upward trend is obvious and troubling, so your loved one shouldn't ignore their kidney health. Some of the risk factors for ESRD include a history of kidney stones, past kidney trauma, obesity, and cardiovascular conditions such as hypertension. If your loved one has any of these, you might want to preemptively look into a Jacksonville dialysis center.
Why should seniors in Jacksonville be screened for kidney disease?
Kidney disease can be managed quite well during the early stages, but sadly this rarely occurs. CKD often presents with minimal symptoms, allowing it to go untreated until it progresses to ESRD. Believe it or not, some patients that have ESRD don't even realize it. The National Kidney Foundation provides the following information on the topic:
Alarming Facts About Kidney Disease
Percentage of Adults in the US At Risk For Kidney Disease
Percentage of Kidney Disease Sufferers Unaware of Their Condition
Percentage of Severe Kidney Disease Sufferers Unaware of Their Condition
Kidney screenings are the best solutions to these problems, and thankfully there are two accurate and effective tests available. Kidney function blood tests directly measure how efficiently a patient's kidneys are removing toxins from their blood, while uACR tests measure how much protein a patient's kidneys are leaking into their urine.
What should caregivers in Jacksonville know about the dialysis process?
Most patients assume that dialysis has to mean being hooked up to an artificial kidney machine at a Jacksonville dialysis center, but that isn't true. That process is called hemodialysis and generally requires three treatment appointments of 3-5 hours each week. Patients also feel exhausted after having their blood leave their body for filtration, making it difficult to schedule anything else on treatment days. On the bright side, patients always receive expert care during hemodialysis since it takes place in a medical facility.
Alternatively, peritoneal dialysis takes place at home by mixing a special fluid with the interior of a patient's stomach to create a natural blood filter. Treatments don't take as long and aren't as exhausting, but your loved one has to be physically and mentally capable of handling their own treatments.
Dialysis centers in Jacksonville
Whether your loved one would prefer to go to a dialysis clinic in Jacksonville or explore home treatment options, Seasons provides the resources you need to help them make the right decision. We can't say that dialysis is easy, but your loved one can still enjoy their golden years with the right supports in place.