Find more resources in your city!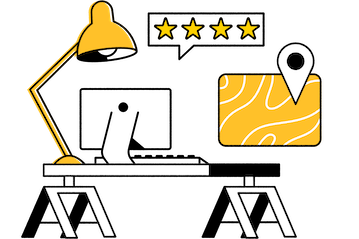 Start Exploring
Should your business be here?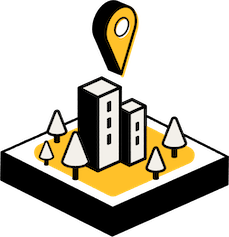 Add your business
How do I find the best dialysis clinics in Houston?
Choosing a dialysis clinic in Houston is an important decision, so be sure to do your research on our website before presenting your loved one with all of the options available to them. The first step is choosing between a dialysis facility and home care. Facilities are staffed with dialysis experts, giving patients and their families peace of mind. However, your loved one will have to spend 3-5 hours there three times per week. They will also feel tired after their treatments, meaning that they should not drive there themselves. We recommend touring each facility and asking any pertinent questions you or your loved one may have before making a final choice.
Home dialysis treatments aren't as draining as going to a dialysis facility, but your loved one will need treatment 5-7 times per week. They are more convenient with no loss of efficacy, so it could be the right decision for your loved one. Just make sure they have expert help if they need it.
Facts and trends in Houston dialysis
What is the prevalence of kidney disease in Houston?
As CKD progresses, it becomes End-Stage Renal Disease, or ESRD. Unfortunately, the rate of patients being diagnosed with ESRD is on the uptick throughout the United States. The following CDC data compares the rate of ESRD diagnoses per million residents in the U. S. and Texas specifically:
As bad as the national numbers are, Texas is even worse. Your loved one could be at even more risk if they have a family history of kidney problems, cardiovascular issues, are obese, or are over the age of 65. In this case, you might want to start researching dialysis clinics in Houston now so that you are prepared when the time comes.
What should caregivers in Houston know about the prevalence of kidney failure in the US?
Looking at kidney failure rates is one thing, but it might be easier to wrap your head around a specific number of patients to understand the full scale of the issue. The National Institute of Diabetes and Digestive and Kidney Diseases provides the following statistics regarding kidney failure patients in the United States:
More than 661,000 people have kidney failure.
468,000 people with kidney failure are on dialysis.
193,000 people are living with a functioning kidney transplant.
That's a ton of people, and it's expected to climb further in the future. Kidney transplants are rare because of how hard it can be to find a compatible kidney, meaning that a trip to a Houston dialysis center is often the only option these patients have. Use our resources to find your loved one a suitable facility.
What should caregivers in Houston know about the dialysis process?
Laypeople might think that dialysis is dialysis, but there are actually two different types for patients to choose from. The first is hemodialysis and involves the use of an artificial dialysis machine to filter a patient's blood. These treatments generally take place in a Houston dialysis center and are what most people think of when they hear dialysis.
The alternative is peritoneal dialysis, which uses the natural lining on the interior of the patient's abdomen to filter their blood instead of an artificial machine. Most home dialysis treatments use this mechanism, and they are rapidly gaining in popularity due to the convenience they provide.
Dialysis centers in Houston
Dialysis can uproot your loved one's life, and there's nothing wrong with feeling a little apprehensive about it. However, you should do what you can to ensure that your loved one receives the life-saving treatment they need. Seasons offers extensive listings to get you started, so what are you waiting for?