Find more resources in your city!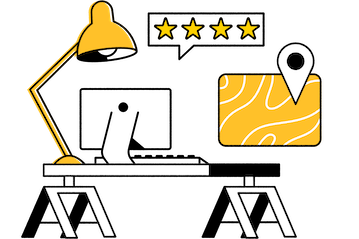 Start Exploring
Should your business be here?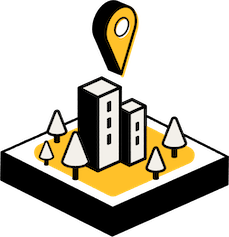 Add your business
How do I find the best dialysis clinics in Harrisburg?
Dialysis is a process that mimics the function of one's kidneys. It is a complex process that can require sessions as many as four times a week at three to four hours each time. The treatment can affect your loved one's emotional and physical wellbeing, as well as the rest of your family. By choosing a high-quality dialysis clinic in Lebanon, you can ensure that the senior in your life is receiving excellent care and support. Whether your loved one would prefer to travel to dialysis clinics in York for treatments or to receive assistance at home, it's important to select the best solution for them.
When you've chosen a handful of options, you'll want to visit prospective dialysis clinics in York. You can verify the staff and faculty members' qualifications, as well as learn more about their training, the procedures that are in place for emergencies, and more. Learn as much as you can to make a thoroughly informed decision.
Facts and trends in Harrisburg dialysis
What is the prevalence of kidney disease in Harrisburg?
The rate of kidney disease is substantially greater in Pennsylvania, as opposed to the U. S. as a whole, according to the CDC. High-quality dialysis facilities in York are a rising necessity for the residents of Pennsylvania, and we can help you find a variety of great options that can meet your loved one's needs.
Dialysis is a challenging experience for all those involved, including friends and family. Seasons can help you find excellent dialysis clinics in Lancaster that can provide the kind of treatments that can improve your loved one's quality of life while allowing them to control how the process is conducted, regardless of their specific dialysis needs.
What factors should people in Harrisburg consider when they are choosing a dialysis treatment?
There are two types of dialysis: peritoneal dialysis and hemodialysis. While each offers unique benefits, the main difference between the two is that hemodialysis involves an artificial kidney machine that can filter blood. When considering whether to have the treatments done at home or dialysis clinics in Harrisburg, there are several questions to ask them about their preferences, according to Fresenius Kidney Care.
Considerations When Choosing a Dialysis Treatment:
Is your loved one employed full- or part-time?
Does your loved one want to avoid traveling to and from a clinic?
Does your loved one want trained medical professionals to administer their dialysis treatment?
Is your loved one able to take an active, hands-on role in their care?
In addition to the above questions covered in the table, you'll want to consider whether your loved one has trouble remembering, learning, or performing manual tasks; their desire for flexibility in food and drink; if they'd prefer to have trained medical personnel provide treatment; and whether they are socially active, among other things.
What should caregivers in Harrisburg know about the dialysis process?
There are many important things to know about dialysis. For one thing, Lebanon dialysis centers will handle the process for your loved one from start to finish. They will create permanent entryways that allow them to insert two needles for each session. This can be done at home or in dialysis facilities in Harrisburg.
Do as much research into the process as you can. With the various treatment options, you can explore aspects like the equipment necessary and how to provide support towards optimal results. Your loved one will typically be tired after treatments, which may mean that they will need additional support in completing daily tasks or errands.
Dialysis centers in Harrisburg
Dialysis treatments are exhausting in many different ways; however, with an excellent Harrisburg dialysis center, your loved one can receive the support they need to feel comfortable and at ease during their treatments. Look through our dialysis clinic listings to find a qualified provider who can put the senior in your life at ease.