Find more resources in your city!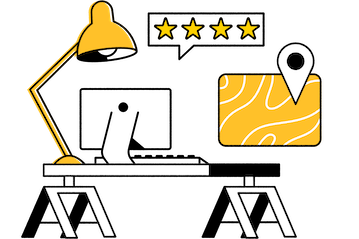 Start Exploring
Should your business be here?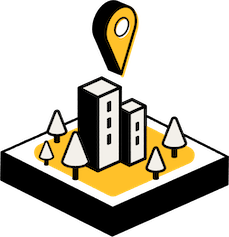 Add your business
How do I find the best dialysis clinics in Hampton Roads?
Choosing a dialysis clinic in Newport News is a big decision that you and your loved one should not take lightly. First, you have to decide if your loved one will seek treatment in a dialysis clinic in Hampton Roads or pursue home treatment. A Portsmouth dialysis center ensures that your loved one's care will be handled by experts, but verify that you're satisfied with the staff's training before signing anything. You should also tour dialysis clinics in Norfolk to make sure that you and your loved one understand the services they provide and how they keep patients comfortable during treatment. Finally, think about how your loved one will get to a Hampton Roads dialysis center three or more times per week.
Alternatively, dialysis can be performed at home. If the senior in your life isn't capable of treating themselves, you can contact a facility to find an aide who can help them with the process.
Facts and trends in Hampton Roads dialysis
What is the prevalence of kidney disease in Hampton Roads?
We are currently losing the fight against chronic kidney disease as rates are increasing throughout the United States. Virginia is currently faring a little better than the national average, but the numbers there are far from good. Check out the following information from the CDC examining the growth of ESRD:
Chronic kidney disease is not random, and risk factors include everything from genetic predisposition to dietary habits. If your loved one is obese, has hypertension or another cardiovascular disease, or has a family history of kidney troubles, they should be screened regularly in an effort to catch it before a Norfolk dialysis center is the only option available.
Are there different types of dialysis available in Hampton Roads?
Most of us associate dialysis with patients hooked up to a special machine at a Newport News dialysis center or similar facility, but there are other options available. The Kidney Project at the University of California San Francisco provides the following explanation of hemodialysis and peritoneal dialysis, the two most popular types:
Main Types of Kidney Dialysis:
Hemodialysis

90% of all dialysis services
Pumping patient's own blood through an external circuit for filtration before it is returned to the body
Typically three sessions per week for 3-5 hours per session at a medical facility

Peritoneal Dialysis

A permanent tube is placed in the abdomen
Waste is exchanged from the blood and flushed out regularly through the tube
Doesn't require regular trips to a medical facility but still requires regular treatment at home
While most patients choose hemodialysis, it doesn't mean that it is the right choice for your loved one. Peritoneal dialysis is more convenient for many patients, is less physically exhausting, and can be just as effective as hemodialysis if not more so. Your loved one should be able to choose between visits to a dialysis clinic in Portsmouth and receiving treatment at home.
What should caregivers in Hampton Roads know about the dialysis process?
Dialysis can extend a patient's life by removing wastes from their blood, but it is far better to preserve natural kidney function and avoid going to a Hampton Roads dialysis center if possible. To this end, you might want to encourage your loved one to get a kidney screening before it turns into a problem. Preemptive screening is necessary because chronic kidney disease often doesn't present with any symptoms until it is too late, making dialysis or a transplant a necessity. Two popular tests are uACR (or urine albumin-creatinine ratio) and kidney function blood tests. Both are relatively straightforward and inexpensive, making them accessible to the vast majority of seniors.
Dialysis centers in Hampton Roads
Dialysis clinics in Hampton Roads aren't anybody's idea of a great conversation topic, but helping your loved one find the care they need is worth a difficult conversation. Our resources make the research easier, so why not do what you can to help your loved one stay healthy? We're ready to help!