Find more resources in your city!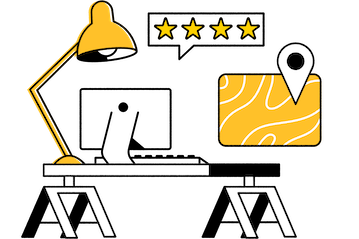 Start Exploring
Should your business be here?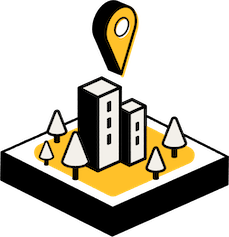 Add your business
What is the prevalence of kidney disease in Gulfport?
For individuals with end-stage renal disease, survival requires dialysis or a kidney transplant. Fortunately, both options are highly effective in helping patients lead quality lives. If your loved one needs dialysis, finding a Gulfport dialysis center with a great reputation can help them feel confident that they'll get the top-notch care they deserve.
Are there different types of dialysis available in Gulfport?
People might assume that all patients who need dialysis receive one form of care. But there is actually more than one option for kidney dialysis. The type of dialysis a patient receives depends on their specific needs. To learn more, here is a look at the main types of kidney dialysis:
Main types of kidney dialysis:
Hemodialysis

90% of all dialysis services
Pumping patient's own blood through an external circuit for filtration before it is returned to the body
Typically three sessions per week for 3-5 hours per session at a medical facility

Peritoneal Dialysis

A permanent tube is placed in the abdomen
Waste is exchanged from the blood and flushed out regularly through the tube
Doesn't require regular trips to a medical facility but still requires regular treatment at home
Whether your senior requires hemodialysis or peritoneal dialysis, it's important to locate a dialysis clinic in Gulfport that can provide the appropriate treatment while accommodating additional needs. For example, finding a Gulfport dialysis center that can provide transportation to sessions or provide care in your senior's home could make life much easier for your loved one.
How do I find the best dialysis clinics in Gulfport?
It can be intimidating to search for a dialysis clinic in Gulfport or Biloxi for the first time. You might be uncertain about how to choose a facility that is the best fit for your senior. To get started, you'll want to make sure you know the type of dialysis your loved one will need. Also, find out if they work full-time or have other potential scheduling conflicts.
Once you know more about your loved one's needs and desires as a patient, you can begin reaching out to facilities that meet their criteria. Ask about scheduling flexibility and if they can provide after-hours or weekend dialysis care. It's critical to find out about staff training and ensure facilities meet licensing requirements. Also, feel free to request in-person visits where you can take a good look at each center and meet the staff to gauge how well they could mesh with your senior.
You can learn even more about selecting a great dialysis facility by consulting our comprehensive guide to finding dialysis clinics.
Dialysis centers in Gulfport
Learning that your senior needs dialysis could be heartbreaking for your family. One of the best ways to bring everyone peace of mind is to locate a Gulfport dialysis center that gives your loved one the best possible care. Seasons is happy to help you find a top-notch facility. Browse our listings for dialysis facilities in Gulfport today to choose the right provider.