Find more resources in your city!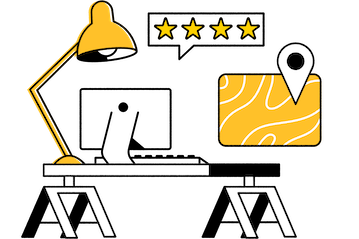 Start Exploring
Should your business be here?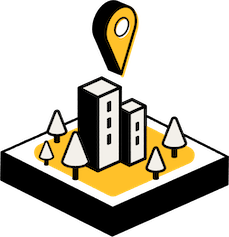 Add your business
How do I find the best dialysis clinics in Greenville?
While it may seem challenging to choose the best dialysis clinic in Asheville, you can rest assured that our unbiased listings provide a great jumping-off point. Compile a list of options for excellent dialysis facilities in Anderson from our reviews and arrange to visit them.
During your visit, look around at the environment. Are the spaces clean and well maintained? How do the staff members engage with patients? In addition, you'll want to ask questions. Find out as much as you can about the qualifications and training requirements for faculty. Ask about the available treatments, such as inpatient nocturnal hemodialysis for late-night patients or home dialysis.
Don't forget to gather pricing information. Does the Greenville dialysis center accept your loved one's insurance or Medicare? Do they require a deposit? Are there any additional fees or costs that may surprise the senior in your life? It's important that the center falls within your loved one's budgetary needs.
Facts and trends in Greenville dialysis
What is the prevalence of kidney disease in Greenville?
Kidney disease is a common condition throughout the United States, though the data from the CDC indicates that South Carolina has a greater growth rate of patients with end-stage renal disease. The below chart provides a thorough breakdown of the findings discovered by the CDC.
With such a high growth rate, it's imperative that patients have easy access to ample options for dialysis clinics in Greenville. Luckily, you can rely on us to help you find the best solutions that can suit your loved one's needs, whether they'd like to explore dialysis clinics in Anderson or they'd prefer to receive treatments in their own home.
Why should seniors in Greenville be screened for kidney disease?
Early stages of kidney disease rarely present with symptoms, making it vital that seniors take pre-emptive steps to ensure they are healthy and well. As noted in the above paragraphs, kidney failure is a growing health concern throughout the U. S., making it vital that seniors make the effort to catch it as early as possible. The National Kidney Foundation found that:
Alarming Facts About Kidney Disease
Percentage of Adults in the US At Risk For Kidney Disease
Percentage of Kidney Disease Sufferers Unaware of Their Condition
Percentage of Severe Kidney Disease Sufferers Unaware of Their Condition
As you can see from the data, CKD is a common and complicated illness that often catches adults off-guard upon receiving a diagnosis. Because the illness calls for some drastic life changes, it's important to identify and treat it as early as possible to ensure that your loved one can enjoy their life in comfort.
What should caregivers in Greenville know about the dialysis process?
When you find out that your loved one needs treatments at dialysis clinics in Spartanburg, it can get complicated. For one thing, your aging relative will need to decide the type of treatment they would prefer, such as in-home dialysis services. You'll want to familiarize yourself with the symptoms associated with these kinds of sessions, such as nausea, insomnia, itchy skin, and more; in addition, you'll need to learn different ways that you can mitigate these issues, such as calamine lotion for itchy skin. Learn as much as you can about CKD, which can make it easier for you and your family to provide the kind of support they need to thrive.
Dialysis centers in Greenville
It can be an emotional time to have a loved one receive a diagnosis for an incurable disease. Dialysis is an exhausting procedure that can sap the senior in your life of their energy and strength. By finding a qualified Asheville dialysis center, you can help your loved one process the life changes. Explore our Greenville dialysis center listings to find your provider right away.