Find more resources in your city!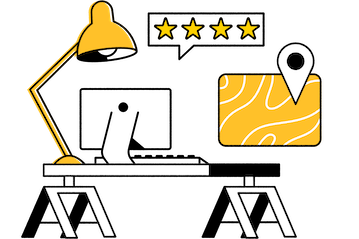 Start Exploring
Should your business be here?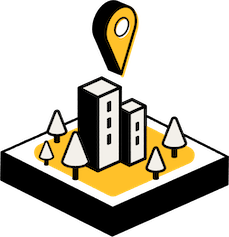 Add your business
What is the prevalence of kidney disease in Fresno?
It would be great if CKD was on a downward trend, but unfortunately, CDC data indicates that it is rising throughout the United States. Worse, CKD is even more prevalent in California than in the country as a whole. This means that there will be a consistent need for dialysis clinics in Fresno and the surrounding area, but thankfully, there are some truly outstanding facilities meeting that need.
Many patients find dialysis treatments draining, frequently canceling plans because they feel fatigued. This could make it more difficult for you and other family members to spend time with your loved one, potentially adding loneliness and feelings of isolation to your senior's experience. The best way to prevent this is by choosing a Fresno or Visalia dialysis center that helps your older adult feel as comfortable as possible.
What factors should people in Fresno consider when they are choosing a dialysis treatment?
While some people think dialysis is dialysis, there are two forms of dialysis to choose from. The first is called hemodialysis and is the treatment option you're thinking of with a big machine at a Fresno dialysis center. The second is called peritoneal dialysis and uses the patient's natural stomach lining to filter their blood, generally at home. Here are some important questions to ask to determine which option best suits your loved one:
Considerations when choosing a dialysis treatment:
Is your loved one employed full- or part-time?
Does your loved one want to avoid traveling to and from a clinic?
Does your loved one want trained medical professionals to administer their dialysis treatment?
Is your loved one able to take an active, hands-on role in their care?
The biggest benefit of hemodialysis is that trained medical professionals will be handling every aspect of your senior's care while peritoneal dialysis saves patients a trip to one of the many dialysis facilities in Fresno and surrounding cities. Both options are about equally effective, so your loved one should choose whichever makes more sense for them.
How do I find the best dialysis clinics in Fresno?
Researching potential dialysis clinics in the Fresno area for your loved one depends on what your older adult is looking for. If they want to receive treatments in a Fresno dialysis center, you should search for clinics close to their home to minimize travel time. You may also need to verify transportation options to ensure that your senior can reach their destination safely. Once you've narrowed down the options, we recommend touring each facility with your loved one to see for yourself what each clinic offers. Some of the factors you should look at include cleanliness, how the staff treats patients, and what entertainment options are available.
Alternatively, one of the most important factors when choosing a home dialysis clinic is what types of support would be available to your loved one. Our comprehensive guide to choosing dialysis facilities provides more details on how to find either type of dialysis care.
Dialysis centers in Fresno
Thinking about dialysis is nobody's idea of a good time and we understand why you might feel hesitant to bring it up with your loved one. Still, your help could prove essential in getting your older adult the outstanding care they need to make the most of their twilight years. Seasons makes it easy to get started, so what could you possibly be waiting for?