Find more resources in your city!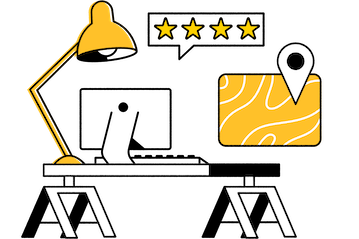 Start Exploring
Should your business be here?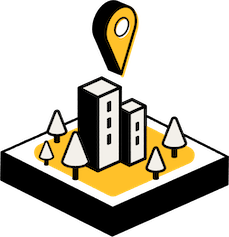 Add your business
How do I find the best dialysis clinics in Denver?
The first thing to do is determine what type of dialysis best fits your loved one. Dialysis facilities in Denver generally provide hemodialysis, where an artificial kidney machine is used to filter toxins and wastes out of a patient's blood. Patients only have to come in three times per week on average, but sessions can last for four hours and take a substantial physical toll. If you choose this option, make sure that all of the facility's staff have extensive training to ensure that your loved one is in good hands.
In contrast, home dialysis options generally filter blood through peritoneal dialysis using the lining on the stomach's interior instead of an artificial machine. Patients need to do this 5-7 times per week, but it is less draining and does not require travel to a dedicated Denver dialysis center. Make sure your loved one understands how to do this (or has a skilled nursing aide to assist) if you choose this option.
Facts and trends in Denver dialysis
What is the prevalence of kidney disease in Denver?
Unfortunately, kidney disease is on the rise throughout the United States. On the bright side, the rate of kidney disease is substantially lower in Colorado than the national average (though it is still increasing). The following statistics from the Centers for Disease Control and Prevention (CDC) illustrate this trend nicely:
If your loved one has kidney disease that hasn't yet progressed to End-Stage Renal Disease that requires dialysis, looking into dialysis clinics in Denver now can ensure you're prepared for the future. Likewise, you may want to get a head start on your research if your loved one is at risk for kidney disease.
What should seniors in Denver know about the stages of chronic kidney disease (CKD)?
CKD is a health condition that isn't talked about too often, so many seniors may not realize that it progresses in clearly defined stages. Naturally, the prognosis is better the earlier the problem is detected. The National Institute of Diabetes and Digestive and Kidney Diseases offers the following five stages of progression:
| | |
| --- | --- |
| Stage 1 | Kidney damage with normal kidney function |
| Stage 2 | Kidney damage with mild loss of kidney function |
| Stage 3 | Mild-to-severe loss of kidney function |
| Stage 4 | Severe loss of kidney function |
| Stage 5 (ESRD) | End-Stage Renal Disease. Kidney failure requiring dialysis or transplant for survival |
If your loved one waits until they have symptoms to do something about their kidney disease, it is probably too late for anything but dialysis or a kidney transplant. Therefore, healthcare professionals recommend frequent screenings for kidney disease, especially if a patient is obese, has hypertension or a family history of kidney disease, or is over the age of 60.
What should caregivers in Denver know about the dialysis process?
Dialysis requires massive lifestyle changes that can compromise a patient's quality of life, so your loved one should try to detect it as early as possible. Luckily, two effective and inexpensive tests can detect kidney disease. The first is called a kidney disease urine albumin-creatinine ratio test, or uACR. Damaged kidneys leak a protein called albumin into a patient's urine that isn't supposed to be there, giving healthcare professionals something to measure. Alternatively, a kidney function blood test measures a patient's Glomerular Filtration Rate (GFR), or how efficiently the kidneys are removing wastes from the bloodstream. This is the preferred test of the two.
Dialysis centers in Denver
Dialysis is difficult for patients, their families, and even their friends because it eats up a ton of time and leaves recipients feeling tired for the rest of the day. Seasons can help you find a Denver dialysis center that suits your loved one to give them the best quality of life that they can possibly have.