Find more resources in your city!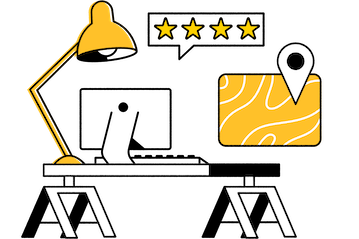 Start Exploring
Should your business be here?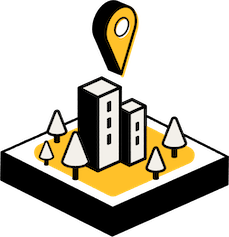 Add your business
How do I find the best dialysis clinics in Dallas?
Because dialysis requires such an intense commitment, it's important to find a Dallas dialysis center that is right for your loved one. They'll be spending several hours at the center several days out of the week. Your aging loved one deserves to perform the process in a place they are comfortable and feel safe. Whether they opt to travel to a dialysis clinic in Dallas-Ft. Worth or to receive dialysis services in their home, you'll want to take the time to find the best option for your loved one.
You'll need to look at a variety of factors when selecting dialysis facilities in Fort Worth, such as the distance it is from your loved one's home, the schedule for sessions, and the quality of care the clinic has to offer. The best way to get a better idea of what the facility has to offer is to visit. Ask questions about the staff's training and qualifications. Ask about home dialysis services, as well as payment plans and options.
Facts and trends in Dallas dialysis
What is the prevalence of kidney disease in Dallas?
The rate of kidney disease is rising faster in Texas than in the United States on average, according to studies conducted by the CDC. The need for high-quality dialysis clinics in Dallas is on the rise as well. Luckily, there is a range of excellent options in and around Dallas, allowing you to explore a variety of solutions for your family.
Dialysis has far-reaching impacts that extend beyond the senior who is receiving, affecting their friends and family as well. Seasons can help you explore your options, whether you're seeking high-quality dialysis clinics in Fort Worth or your loved one would prefer to find in-home dialysis options. Regardless of your aging family member's needs, we can help you find the right match.
What factors should people in Dallas consider when they are choosing a dialysis treatment?
When it comes time to choose a dialysis center for your loved one's treatment sessions, there are a range of things to keep in mind, according to Fresenius Kidney Care. The list below details some of the most important questions to ask yourself during the process, as it can help you make an informed choice.
Considerations When Choosing a Dialysis Treatment:
Is your loved one employed full- or part-time?
Does your loved one want to avoid traveling to and from a clinic?
Does your loved one want trained medical professionals to administer their dialysis treatment?
Is your loved one able to take an active, hands-on role in their care?
The above questions are a great way to get started, allowing you to help your loved one arrange their schedule or choose in-home dialysis sessions. In addition to these, you'll want to consider whether your loved one wants to take a hands-on role in their treatments and whether they'd like to be around others receiving treatment for CKD.
What should caregivers in Dallas know about the dialysis process?
Caring for someone on dialysis can be complicated and overwhelming. The first thing to be aware of is the different types of dialysis available. Whether your loved one opts for hemodialysis or peritoneal dialysis, they will need medical help creating a permanent entrance to their blood vessels. This will allow you or your loved one, or the Dallas-Ft. Worth dialysis center, to perform the treatment. A facility will handle everything for you and your loved one, but in-home treatments can help your aging family member to save time and maintain their energy levels. The most important thing is to help them remain comfortable and healthy.
Dialysis centers in Dallas
Dialysis is an exhausting procedure that often saps patients of their strength and energy. By finding a quality Dallas dialysis center, you can help your loved one and your family to maintain your physical and emotional state. Start exploring the free, unbiased listings to look through the best options available.