Find more resources in your city!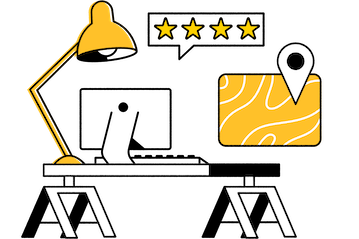 Start Exploring
Should your business be here?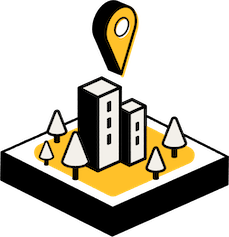 Add your business
How do I find the best dialysis clinics in Columbus?
Knowing what to look for when evaluating dialysis clinics in Columbus can initially feel overwhelming for those who have no idea what to expect. When choosing locations, keep in mind that dialysis needs to be done several days a week to be effective. Our listings are a great resource for identifying nearby options that would make the time commitment required to implement a dialysis regimen feasible for your loved one.
According to the National Kidney Foundation, the next step is to visit each of the locations in order to evaluate the commute, staff, and environment. It's also important to find out if your loved one's nephrologist is part of the team and if not who would be overseeing treatment. Another important consideration when choosing which Columbus dialysis center to use is the scheduling options available. Once you and your loved one have evaluated several centers, it will be easier to decide which one to go with.
Facts and trends in Columbus dialysis
What is the prevalence of kidney disease in Columbus?
The Centers for Disease Control and Prevention (CDC) track the prevalence of kidney disease throughout the United States with the Chronic Kidney Disease Surveillance System. A breakdown of the number of people with End-Stage Renal Disease throughout the nation and specifically within Ohio can be seen in the chart below. The chart also illustrates the number of people with the disease continues to increase each year.
While this data only reflects the most severe form of kidney disease, it provides a general idea of the scope of the problem facing Ohio residents. It also shows that individuals in Ohio are more likely than those in the rest of the nation to find themselves coping with the most severe form of kidney disease.
Are there different types of dialysis available in Columbus?
Dialysis facilities in OH generally offer hemodialysis. This is the type of dialysis that one typically thinks of when discussing kidney dialysis. It involves going to a medical center and having one's blood filtered through an external unit. Peritoneal dialysis uses a different methodology and does not require the services of a dialysis facility.
Main Types of Kidney Dialysis:
Hemodialysis

90% of all dialysis services
Pumping patient's own blood through an external circuit for filtration before it is returned to the body
Typically three sessions per week for 3-5 hours per session at a medical facility

Peritoneal Dialysis

A permanent tube is placed in the abdomen
Waste is exchanged from the blood and flushed out regularly through the tube
Doesn't require regular trips to a medical facility but still requires regular treatment at home
There are pros and cons associated with both hemodialysis and peritoneal dialysis. The choice ultimately comes down to which option is going to provide the greatest medical benefit for your loved one in conjunction with what is feasible for their lifestyle and living situation. While visiting a center may initially seem to require more sustained effort, managing dialysis at home can provide more of a challenge in many situations.
What should caregivers in Columbus know about the dialysis process?
Both types of dialysis require long-term access to blood vessels. Hemodialysis can utilize three different types of access points; a central venous catheter (CVC), arteriovenous grave (AV Graft), and an arteriovenous fistula (AV Fistula). The only option for peritoneal dialysis is a peritoneal dialysis catheter (PD Catheter) which is inserted into the abdomen.
Understanding the intricacies of the various access ports is a significant part of choosing which type of dialysis to use. If you or your loved one is confused about the types of access or the pros and cons associated with each, be sure to ask a medical provider to explain in greater detail until you feel confident in making a decision.
Dialysis centers in Columbus
Partnering with the right Columbus dialysis center can make a world of difference in the experience your loved one has of a medical procedure that can be both physically and emotionally exhausting. Be sure to look through our listings to help you find the best dialysis clinic in Columbus for your loved one today.