Find more resources in your city!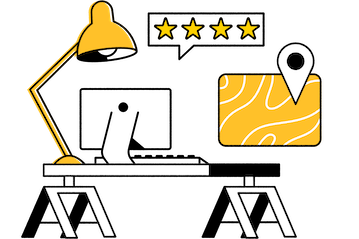 Start Exploring
Should your business be here?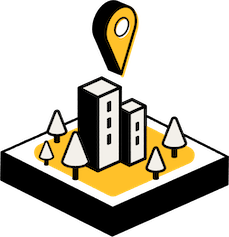 Add your business
What is the prevalence of kidney disease in Columbia?
CKD is on the rise throughout the U. S., with South Carolina seeing similar rates to the national average according to CDC data. With kidney disease growing more prevalent, the need for dialysis clinics in Columbia is only expected to increase moving forward. Fortunately, many great clinics can provide the dialysis care your loved one needs.
While most people understand the strain that dialysis puts on patients, their family and friends can also struggle with it. Treatments may fatigue your senior to the point that they cancel plans, making it harder to spend time with them. Dialysis always requires a significant lifestyle shift, but a great Columbia dialysis center can help your older adult manage it more effectively.
What factors should people in Columbia consider when they are choosing a dialysis treatment?
Many people think that dialysis has to take place in a clinic but that's no longer true. That treatment is called hemodialysis and entails hooking a patient up to a machine that filters their blood for them. Peritoneal dialysis uses the natural stomach lining to filter a patient's blood, facilitating home treatment that many patients find more convenient. Asking yourself the questions below can help you figure out which treatment would work best for your loved one:
Considerations when choosing a dialysis treatment:
Is your loved one employed full- or part-time?
Does your loved one want to avoid traveling to and from a clinic?
Does your loved one want trained medical professionals to administer their dialysis treatment?
Is your loved one able to take an active, hands-on role in their care?
Both forms of dialysis are equally effective, so your senior should choose whichever best suits their situation. Notably, home dialysis care is more convenient in that patients do not need to travel to a facility but still requires treatments at least every other day. Dialysis forces lifestyle changes in either form and your loved one needs to be prepared for that.
How do I find the best dialysis clinics in Columbia?
Choosing a Columbia dialysis center begins by figuring out what your older adult is looking for. If they want experts to handle their care in a facility, you should look at clinics that are close to your loved one's home to minimize the commute. You also need to work out how your senior will get to the clinic consistently. Once you've narrowed your options down, you and your senior should tour promising facilities for a firsthand look at their cleanliness, friendliness of the staff, and dialysis schedules. Entertainment options can also be important so your loved one isn't staring at the clock during every treatment.
If your older adult prefers home treatments, make sure that the clinic you choose is prepared to help them with any questions that might arise. Our comprehensive guide to finding dialysis clinics includes further information on finding a great fit for your loved one, so please review it carefully.
Dialysis centers in Columbia
Dialysis is hard, but choosing the right facility can help your loved one make the most of their golden years. Seasons is proud to help seniors find the services they need to thrive and that definitely includes dialysis care. Please let us streamline the research process so your senior gets the dialysis care they need as soon as possible.