Find more resources in your city!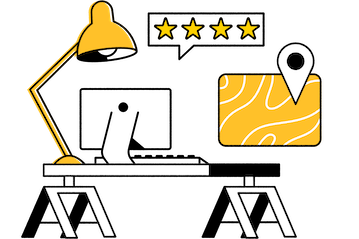 Start Exploring
Should your business be here?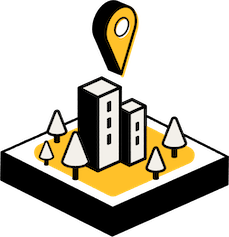 Add your business
How do I find the best dialysis clinics in Cincinnati?
You can start your search for the best Cincinnati dialysis center by looking at the list above. As you do, keep in mind that this treatment is a really big time commitment. You should expect your loved one to have to visit their clinic somewhere between 3 and 5 times each week. That means it's a good idea to pick somewhere that's relatively close to their home.
You should also go and visit each dialysis clinic in Cincinnati after you've narrowed your list down. Each clinic will have its own pros and cons, and you will only be able to see some of those if you're actually at the treatment center in person. This is also a good opportunity for you to ask both staff members and patients questions. You can use all of this information to zero in on a few treatment centers and then see how your loved one feels about each of them.
Facts and trends in Cincinnati dialysis
What is the prevalence of kidney disease in Cincinnati?
Kidney disease is a fairly common medical condition. It impacts about 15% of U. S. adults. But this condition is more prevalent in some parts of the country than it is in others. For example, take a look at the following table. It highlights the prevalence of ESRD by using data collected by the CDC.
If your loved one is one of the thousands of individuals who deal with CKD in the state of Ohio, then researching dialysis facilities in Cincinnati could be the first step towards getting them feeling better. The right treatment center can make your loved one feel much more confident about living with the condition.
Should seniors in Cincinnati be screened for kidney disease?
Many people who have kidney disease don't actually know it. That's why it's important for older adults to get screened for this condition regularly. It's even more important to do that if a person has known risk factors for CKD. Check out the bulleted list below, which features information from the National Kidney Foundation, to learn more.
Top Risk Factors for Kidney Disease
High blood pressure
Diabetes
Kidney stones
A family history of kidney failure
Prolonged use of over-the-counter pain medications
Being over the age of 60
If someone that you know has any of these risk factors, make sure that you get them checked for kidney disease. The only way to deal with the last stage of this condition is with dialysis or a transplant, so it's important to try and catch this health problem as early as possible.
What should caregivers in Cincinnati know about the dialysis process?
The dialysis process can seem pretty complicated if you're not familiar with it. But the basic idea is that the dialysis treatment performs the functions that a person's kidneys can no longer do on their own. That means dialysis is used to remove excess water, solutes, and toxins from the body. This process needs to happen multiple times each week to keep an individual healthy.
If you think that going to a treatment center 3 to 5 times each week would be too much for your loved one, then at-home dialysis services are also worth looking into. These may let your loved one get the care they need in a more comfortable environment.
Dialysis centers in Cincinnati
Finding good dialysis clinics in Cincinnati can help your loved one get the care that they need to live a fulfilling life with chronic kidney disease. So why put off doing the research you need to do to make that happen any longer? Check out the free resources on Seasons to get started.