Find more resources in your city!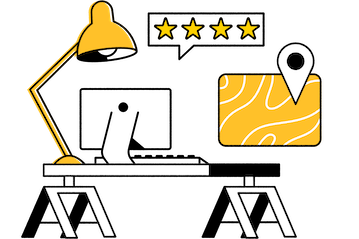 Start Exploring
Should your business be here?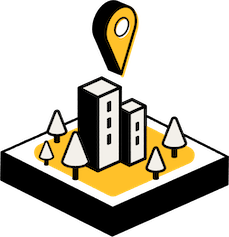 Add your business
How do I find the best dialysis clinics in Chicago?
As you look through your options for dialysis clinics in Chicago, you may find it difficult to differentiate between them. But a good place to start is by looking at how far away each of the clinics that you're considering is from your home. Keep in mind, dialysis treatment needs to happen multiple times every week. So you don't want your loved one to have a long commute to deal with just to get the medical attention they need.
Once you narrow down your list of options, you should go visit each of your contenders. While there, ask the staff about their qualifications, the treatment philosophy of the Chicago dialysis center, and anything else you want to know about it. You should also pay attention to the cleanliness of the center because you want to make sure that your loved one will be comfortable while going there. Evaluate each of these factors and you should be able to find a clinic in Chicago that's a great fit.
Facts and trends in Chicago dialysis
What is the prevalence of kidney disease in Chicago?
Chronic kidney disease is a condition that impacts millions of Americans. Residents of Chicago are not alone in dealing with this sickness. But there is data that suggests CKD is more prevalent among residents of Illinois than it is in the United States as a whole. Take a look at this chart with data from the CDC to learn more.
The prevalence of CKD in Illinois shows why there are a good number of dialysis centers to choose from in the Chicago area. Having that many options to choose from can be great. But it also means that you need to do your research to figure out which dialysis clinic in Chicago will be the right fit for the person you care about.
What should caregivers in Chicago know about the prevalence of kidney failure in the US?
The kidney is a really important part of the body. But like everything else that keeps us going, it can fail. When that happens, either dialysis or a transplant is needed to keep the individual living. For additional context, take a look at the information below, which features data from the National Institute of Diabetes and Digestive and Kidney Diseases.
More than 661,000 people have kidney failure.
468,000 people with kidney failure are on dialysis.
193,000 people are living with a functioning kidney transplant.
If you don't want your loved one to have to go through the stress of having a kidney transplant, then they'll need dialysis to continue functioning. That means it's really important that you don't delay while looking up dialysis facilities in Chicago. You may want to do some research soon so that you are better equipped to make a decision if your loved one's health declines.
What should caregivers in Chicago know about the dialysis process?
One of the most useful things to know about dialysis is the amount of time that it takes. Hemodialysis takes about four hours to complete and is done three times each week. That means people who need dialysis end up spending a significant amount of time in their treatment center. So you want to make sure that you find a place that your loved one will be comfortable in since they're going to be spending about 12 hours each week there. You may also consider home-based dialysis treatments for your loved one if you think they would be more comfortable receiving care there.
Dialysis centers in Chicago
There are lots of great dialysis centers in the Chicago area to choose from. Finding the best one for your loved one will require you to put some thought into your search. That's why you should take a closer look at the free resources on Seasons today. They could be just what you need to find your answer.