Find more resources in your city!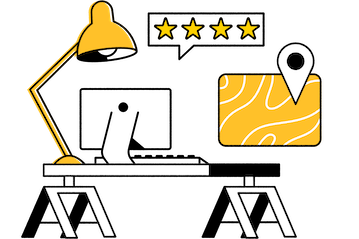 Start Exploring
Should your business be here?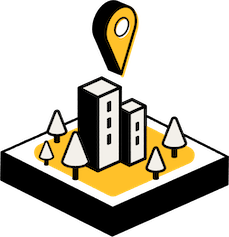 Add your business
How do I find the best dialysis clinics in Charlotte?
The first step in locating a great dialysis clinic in Charlotte is to use our resources to create a shortlist of your top picks. Then, we recommend visiting each facility with your loved one and seeing what kind of vibe you get. We advise looking for cleanliness as dirty facilities are unlikely to offer the highest standard of care. You should also ask the staff at each facility what kind of professional training they have, including any continuing education programs that ensure that they're up-to-date on the latest dialysis research and treatment options.
One underappreciated aspect to consider is transportation. Your loved one probably won't have the energy to drive home after treatment, so make sure that they have a reliable ride to and from every appointment. Most patients have to visit dialysis clinics in Charlotte at least three times per week, so bear that in mind if you're thinking of playing taxi driver. Home dialysis treatments are also an option if your loved one prefers.
Facts and trends in Charlotte dialysis
What is the prevalence of kidney disease in Charlotte?
The rate of kidney disease diagnoses is steadily increasing throughout the U. S., and the rate in North Carolina has been increasing at about the same pace. The following statistics from the CDC measure the number of patients with End-Stage Renal Disease (or ESRD) per million U. S. and state residents over the years:
If your loved one was thinking that kidney disease wasn't common enough to be on their radar, these statistics should change their mind. The only good news here is that the frequency of chronic kidney disease diagnoses means that great dialysis facilities in Charlotte are constantly opening to meet the demand.
What should seniors in Charlotte know about the stages of chronic kidney disease (CKD)?
Some seniors might equate kidney disease with ESRD, but the disease actually goes through numerous stages before it reaches that point. Better yet, the disease can be stopped in its tracks if detected early enough. The National Institute of Diabetes and Digestive and Kidney Diseases recognizes five different stages of chronic kidney disease (or CKD) as evidenced by the bullets below:
| | |
| --- | --- |
| Stage 1 | Kidney damage with normal kidney function |
| Stage 2 | Kidney damage with mild loss of kidney function |
| Stage 3 | Mild-to-severe loss of kidney function |
| Stage 4 | Severe loss of kidney function |
| Stage 5 (ESRD) | End-Stage Renal Disease. Kidney failure requiring dialysis or transplant for survival |
Kidney disease generally doesn't become symptomatic until it is quite advanced, so your loved one shouldn't wait until they start feeling sick to get a screening. Most healthcare providers can perform uACR and kidney blood function tests to catch it early, giving your loved one several options to choose from.
What should caregivers in Charlotte know about the dialysis process?
Two major types of dialysis exist: hemodialysis and peritoneal dialysis. Hemodialysis is the type that you're probably thinking of. It involves an artificial kidney machine that filters a patient's blood at a Charlotte dialysis center or comparable facility. Treatment is required about three times per week, lasts about four hours, and usually leaves patients feeling weak. In contrast, peritoneal dialysis foregoes the machine in favor of using the lining on the inside of the stomach as a natural blood filter. This can generally be performed at home and leaves patients with more energy, but treatment is required 5-7 times per week.
Dialysis centers in Charlotte
Dialysis isn't easy, and anyone who tells you otherwise is lying. Still, it's worth it if it means that you get to spend more quality time with your loved one. Our resources make it easy to learn the ins and outs of dialysis care, so please use them to help your loved one out.