Find more resources in your city!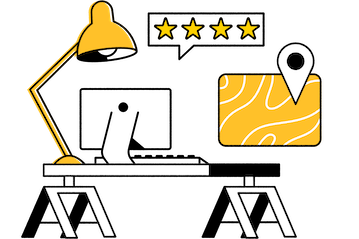 Start Exploring
Should your business be here?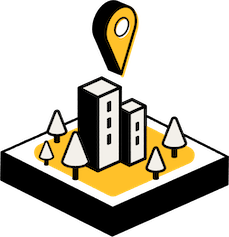 Add your business
What is the prevalence of kidney disease in Champaign?
As you'll see below, more and more people are dealing with kidney disease in the United States seemingly every year. This trend is creating a situation in which dialysis clinics in Champaign have never been more important — especially since this type of treatment typically must take place three times per week for several hours at a time. That makes finding a convenient, comfortable dialysis clinic in Decatur or Urbana all the more important.
One thing to know about your search for a dialysis clinic in Champaign-Urbana is that there are also in-home treatment options available. These may be covered by your loved one's insurance plan and could enable them to receive the dialysis care that they need without even having to leave the comfort of home.
What should seniors in Champaign know about the stages of chronic kidney disease (CKD)?
If you suspect that your loved one has kidney disease, it's worth familiarizing yourself with how this condition progresses over time. Doctors split the progress into stages — with Stage 5 being end-stage renal disease, requiring dialysis or transplant for survival. You can see that for yourself below. Note that even if your senior has issues with their kidney, those problems may not yet rise to the level of needing dialysis treatment.
| | |
| --- | --- |
| Stage 1 | Kidney damage with normal kidney function |
| Stage 2 | Kidney damage with mild loss of kidney function |
| Stage 3 | Mild-to-severe loss of kidney function |
| Stage 4 | Severe loss of kidney function |
| Stage 5 (ESRD) | End-Stage Renal Disease. Kidney failure requiring dialysis or transplant for survival |
A Springfield or Champaign-Urbana dialysis center can help your loved one fight back against debilitating kidney disease. Since there are multiple clinics to choose from, you'll also get to decide which local provider is the most convenient and comfortable for your senior. That can significantly improve their quality of life since they'll likely spend a lot of time in whatever facility you end up choosing for them.
How do I find the best dialysis clinics in Champaign?
Whether you need a dialysis clinic in Champaign or Springfield, in-home care in Urbana, or a Decatur dialysis center, the first step in finding the right fit is knowing your goals. Maybe you need a clinic that's close by because your loved one can't drive. Or perhaps you're looking for a certain treatment schedule that will fit around your obligations at work. It'll also be important to check with your senior's Medicare coverage to ensure that whatever option you end up selecting is covered.
Once you have this information, you can use it to compare local providers against one another and see which is the best fit for your preferences. Be sure to keep your senior in the loop as you do this since it's them who will end up receiving the treatment at the end of the day.
You can also take a look at our comprehensive guide to finding dialysis treatment to learn more.
Dialysis centers in Champaign
Finding the right Champaign-Urbana dialysis center for your loved one can make a world of difference in their quality of life. That's why it's worth taking some time to do your research, contact local providers, and get a good feel for which one is going to make your senior the most comfortable while they receive treatment. We hope that you can use the resources on Seasons to do that.