Find more resources in your city!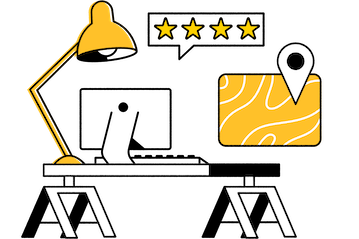 Start Exploring
Should your business be here?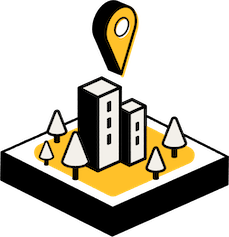 Add your business
What is the prevalence of kidney disease in Bismarck?
The rate of kidney disease is rising every year. This upward trend applies to the national average and the rate of CKD in North Dakota. As such, the need for quality dialysis clinics in Bismarck is rising as well. See the data below from the CDC to see just how common kidney disease is:
The increasing rate of CKD doesn't have to be discouraging, as treatment options are available to enrich the quality of life of patients suffering from this terminal illness. In their golden years, your senior should be able to live comfortably and enjoy as much time as possible with their loved ones. Therefore, also consider at-home dialysis treatment options, which can avoid the need to spend time traveling to and from a dialysis clinic.
Should seniors in Bismarck be screened for kidney disease?
Because a lot of people who have kidney disease are not aware that they have it, it's important that they get screened. There are several risk factors for kidney disease. As we already mentioned, high blood pressure and diabetes can increase the risk, but other factors often come into play as well. See the following top risk factors for CKD:
Top risk factors for kidney disease
High blood pressure
Diabetes
Kidney stones
A family history of kidney failure
Prolonged use of over-the-counter pain medications
Being over the age of 60
If any of the above apply to the senior in your life, and you haven't yet screened them for kidney disease, now is the time to do so. By screening for CKD, you can figure out whether your senior loved one needs dialysis treatment. If they do, start searching for a Bismarck dialysis center near you.
How do I find the best dialysis clinics in Bismarck?
It's crucial to find a Bismarck dialysis center that can provide the best quality of care for your older loved one. If you decide to opt for in-clinic treatment, as the vast majority of CKD patients do, it's important to find a place that is not far from your home. Remember, you will have to go there several times a week. If you opt for in-home treatment, which is generally more convenient, look for a place that can work with your senior's schedule. Above all, look for a clinic or home care agency that is professional and cares about the comfort and health of its patients. Consider reading online reviews, but it's also essential to visit the clinic yourself, so you can get a feel for how clean it is and what the atmosphere there is like.
Our comprehensive guide to finding dialysis clinics will help you figure out what to look for in dialysis clinics in Bismarck and where to start.
Dialysis centers in Bismarck
Finding the best dialysis treatment center in Bismarck will help reduce the suffering that often comes with Chronic Kidney Disease. There are plenty of options available, and ensuring your older adult has access to quality care will help improve your peace of mind. Browse our free listings to start your search for dialysis clinics in Bismarck today.