Find more resources in your city!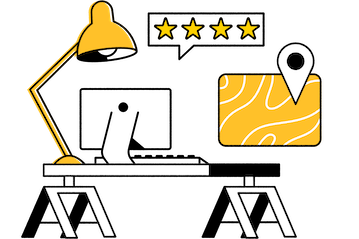 Start Exploring
Should your business be here?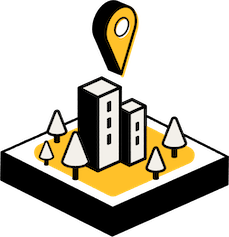 Add your business
What is the prevalence of kidney disease in Augusta?
You may not have known that the prevalence of kidney disease is higher in Georgia than in the United States as a whole. Furthermore, the trend is rising, which means that the need for quality dialysis clinics in Augusta is rising as well. Fortunately, there are many great options. See the following CDC data for the incidence of end-stage renal disease per million residents in Georgia and the US:
In addition to dialysis clinics in Augusta that you can go to for dialysis treatments, some home care clinics provide dialysis treatment at home. Home care treatments can be an option if you can't find a good dialysis center near you or if your older adult finds it difficult to leave home every few days to get treatment from the dialysis center.
Are there different types of dialysis available in Augusta?
Dialysis centers can offer both hemodialysis and peritoneal dialysis. The former uses a machine to substitute for the kidneys, while peritoneal dialysis doesn't use a machine. A doctor can help you decide which type of dialysis treatment is suitable for your older loved one. Here is some more information and statistics about the two types of dialysis, how they work, and what they require:
Main types of kidney dialysis:
Hemodialysis

90% of all dialysis services
Pumping patient's own blood through an external circuit for filtration before it is returned to the body
Typically three sessions per week for 3-5 hours per session at a medical facility

Peritoneal Dialysis

A permanent tube is placed in the abdomen
Waste is exchanged from the blood and flushed out regularly through the tube
Doesn't require regular trips to a medical facility but still requires regular treatment at home
The vast majority of people opt for hemodialysis, but it doesn't offer the convenience of being able to be done at home like peritoneal dialysis. Ultimately, it's worth talking with your aging loved one about the different types of dialysis treatments so you can figure out which one works better for them.
How do I find the best dialysis clinics in Augusta?
Finding the right Augusta dialysis center will ensure your elderly loved one gets the highest quality of care possible. It's a good idea to research different clinics in your area. Remember that if you're traveling out of the home for treatment, it's important to find a clinic you can access easily. One that is too far may be inconvenient, as your senior might need multiple sessions per week. Reading reviews about the clinic online can help you make a decision, but it's also worth visiting the clinic in person so you can see for yourself what it's like. You'll be able to get an idea of the professionalism and friendliness of the staff members and nurses, for example.
Read our comprehensive guide to finding dialysis clinics for more information on what to look for in a dialysis clinic and how to go about searching for one.
Dialysis centers in Augusta
Finding a good dialysis clinic in Augusta can help relieve the symptoms of Chronic Kidney Disease and help your older loved one feel better and enjoy a higher quality of life in their golden years. It will give you peace of mind, knowing you are easing their suffering. Let Seasons help you find an Augusta dialysis center today; browse our resources to get started.