Find more resources in your city!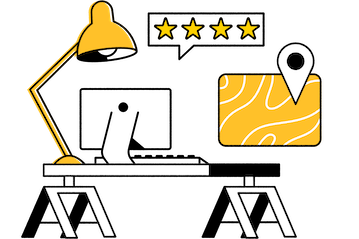 Start Exploring
Should your business be here?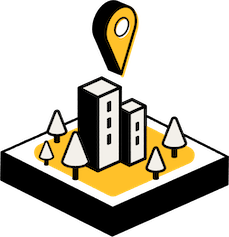 Add your business
What is the prevalence of kidney disease in Anchorage?
Some patients who have been diagnosed with CKD progress to end-stage renal disease, which means that their kidneys have permanently stopped functioning and they need long-term dialysis or a kidney transplant to survive. Here is a look at data from the CDC highlighting the incidences of end-stage renal disease in Alaska:
With the number of patients in Alaska diagnosed with end-stage renal disease increasing over the years, it's great to know that there are plenty of dialysis clinics in Anchorage to help. But this type of treatment can be tough on patients and their families, which means finding the right service to provide dialysis treatments in a facility or in your loved one's home is vital.
Why should seniors in Anchorage be screened for kidney disease?
It might be surprising to discover that many people are unaware that their kidneys are not functioning properly. This makes being screened for kidney disease that much more important. The following National Kidney Foundation information outlines the percentages of adults who are at risk of or are unaware that they have kidney disease:
Prevalence and awareness of kidney disease
Percentage of adults in the us at risk for kidney disease
Percentage of kidney disease sufferers unaware of their condition
Percentage of severe kidney disease sufferers unaware of their condition
Being diagnosed with kidney disease as early as possible via a blood or urine test is one of the most effective ways to fight the condition. However, if your loved one has already been diagnosed and is now slated to receive dialysis, find a top-notch facility to provide the best care possible, particularly since so much of your senior's time will be dedicated to this process. Fortunately, there are plenty of amazing dialysis clinics in Anchorage ready to help.
How do I find the best dialysis clinics in Anchorage?
Finding the best Anchorage dialysis center can make a huge difference in your loved one feeling comfortable during this challenging, time-consuming process. Your senior might opt to visit a dialysis center for their treatments or use an in-home dialysis service. No matter their choice, it's important to locate a service that has plenty of experience and is dedicated to prioritizing your loved one's safety and comfort.
To get started, ask around for recommendations for top dialysis facilities from friends, family members, and your doctor's office. It's also good to check online reviews to find highly-regarded facilities. Once you pinpoint some candidates, reach out to them to find out whether they are in-facility only or provide at-home care. If your loved one wants in-facility treatments, you can ask about their transportation options. For at-home care, you can ask about the safety precautions they would take in your loved one's home.
It's also a good idea to visit facilities in person to gauge the training and professionalism of their staff as well as the cleanliness of the facility. Learn more about locating the right dialysis facility by reviewing our comprehensive guide to finding dialysis clinics.
Dialysis centers in Anchorage
Dialysis can be an overwhelming experience for both patients and their close family and friends. Everyone steps up to commit to this new process with the goal of optimizing the patient's health. If you're ready to find a provider that can offer the same level of commitment, let Seasons assist with your search. Browse our listings for dialysis facilities in Anchorage to locate the right provider today.