Find more resources in your city!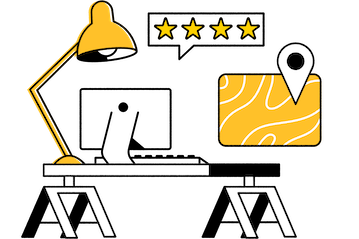 Start Exploring
Should your business be here?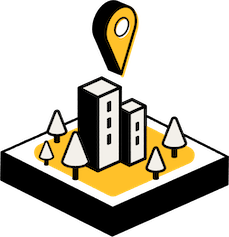 Add your business
How do I find the best dialysis clinics in Albuquerque?
Finding the right dialysis clinic in Albuquerque is a multi-stage process. You can begin by browsing the listings that we have online to get a full overview of your options. After that, it'll be a smart move to look for dialysis clinics in Albuquerque that are close to you and your loved one. That's because dialysis treatment is typically prescribed 3-5 times per week. So you don't want it to be a long commute.
Budget is another factor that's always important to consider. As you look at dialysis facilities in Albuquerque, it'll be important to balance the services that you want against the amount that you can pay for them. Taking the time to research your options thoroughly could help you find the best value option.
Finally, once you've narrowed down your options, it's a good idea to go and visit them in person. Doing so will help to ensure that you find the right option for your loved one.
Facts and trends in Albuquerque dialysis
What is the prevalence of kidney disease in Albuquerque?
Dialysis clinics in Santa Fe are popular for a reason: lots of people in the state need them. In fact, kidney disease is more prevalent in New Mexico than it is in the United States as a whole. The following table, which features data collected by the CDC, confirms that statement to be true.
If your loved one is among the thousands who deal with kidney disease in New Mexico, a dialysis clinic in Santa Fe can help them manage their symptoms and live a meaningful life. That's another reason why doing your research is so important. It's the only way to ensure that you find a clinic that your loved one can truly be comfortable at.
What should seniors in Albuquerque know about the stages of chronic kidney disease (CKD)?
Chronic kidney disease is a disease that progresses in stages. People generally only need a dialysis clinic in Albuquerque-Santa Fe when they're at the final stage. For example, take a look at the list below. It uses data from the National Institute of Diabetes and Digestive and Kidney Disease to show the progression of this disease.
| | |
| --- | --- |
| Stage 1 | Kidney damage with normal kidney function |
| Stage 2 | Kidney damage with mild loss of kidney function |
| Stage 3 | Mild-to-severe loss of kidney function |
| Stage 4 | Severe loss of kidney function |
| Stage 5 (ESRD) | End-Stage Renal Disease. Kidney failure requiring dialysis or transplant for survival |
Once your loved one has reached the final stage of kidney disease, they need dialysis or a transplant to survive. So if the older adult in your life is getting close to this point, don't delay. You want to make sure that you have a dialysis clinic in Albuquerque-Santa Fe picked out before they need one to live.
What should caregivers in Albuquerque know about the dialysis process?
Dialysis is a treatment that many caregivers don't know much about. The most important thing to know about it is that people who receive it generally have to go to a dialysis treatment center 3-5 times a week. However, there are some options in the Albuquerque area for at-home dialysis treatment.
These can help to make your loved one more comfortable with the treatment that they receive and may help to minimize the negative impacts it has on their physical and mental health. But at-home dialysis treatment tends to be costly, so you'll want to research your options thoroughly before making a hiring decision.
Dialysis centers in Albuquerque
Finding the right dialysis center for your loved one should help to make the treatment more manageable and comfortable for them. So why delay finding that treatment center any longer? You can start the search today by using the free local resources available on Seasons to research your options and zero in on the best ones.