Find more resources in your city!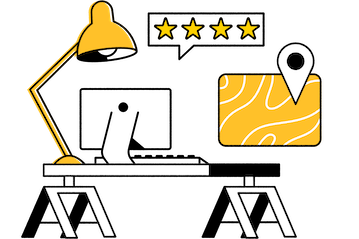 Start Exploring
Should your business be here?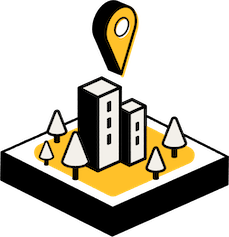 Add your business
What is the prevalence of kidney disease in Albany?
When diagnosed with CKD, patients learn whether they are in an early, middle, or later stage of the disease. Patients who have progressed to the final stage of kidney disease are diagnosed with end-stage renal disease. In this stage, they will need either dialysis or a kidney transplant to survive. The following CDC data outlines the number of Georgia residents who are in this stage of CKD:
The incidences of end-stage renal disease are slightly higher in Georgia than the national average, which means there's even more reason to consider getting tested for CKD. This is particularly true if you have one or both of two main causes of kidney disease: diabetes and high blood pressure. After being diagnosed, it's important to get the highest quality treatments possible. If your loved one needs dialysis treatments, finding a top-notch Albany dialysis center will be crucial.
What should caregivers in Albany know about the prevalence of kidney failure in the U. S.?
More than 661000 people have kidney failure.
468000 people with kidney failure are on dialysis.
193000 people are living with a functioning kidney transplant.
It's good to know that so many people who have entered kidney failure have successfully received a kidney transplant. Getting dialysis is another way to maintain a quality life after being diagnosed with a later stage of CKD. But since dialysis can be such a time-consuming experience, it's important to work with a dialysis clinic in Albany that offers a positive experience and gives your aging loved one and close relatives peace of mind.
How do I find the best dialysis clinics in Albany?
If you're searching for dialysis clinics in Albany for the first time, the process could feel intimidating. But there are great tips and resources you can lean on to make the process flow smoothly. First, consider reaching out to relatives, friends, and medical professionals you trust for recommendations. This can help you quickly create a list of candidates. Next, reach out to the facilities to find out their scheduling options and weekly availability. If your senior is able to receive in-home dialysis, do these facilities offer in-home treatments? If your loved one needs in-facility treatments, does a facility offer transportation assistance?
It's also good to visit centers in person to interact with staff members, gauge their cleanliness, and ask about training. Getting this type of information can help narrow your options. Learn more about choosing the right Albany dialysis center by reviewing our comprehensive guide to finding dialysis clinics.
Dialysis centers in Albany
The process of receiving dialysis will require a huge commitment from your senior and the entire family. Fortunately, locating a great provider can make the process easier. Seasons is happy to assist with finding a top-notch dialysis clinic in Albany, Schenectady, or Troy. Browse our listings for dialysis facilities in Albany to enhance your search today.