Find more resources in your city!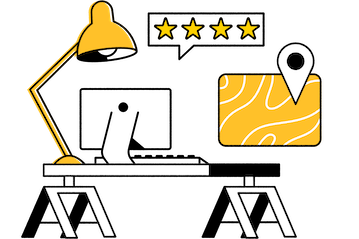 Start Exploring
Should your business be here?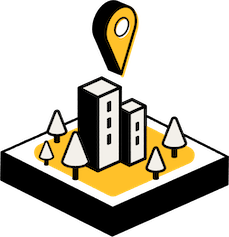 Add your business
How much should seniors save for retirement in Columbia?
"How much money will I need to retire?" It's the first question every time a financial advisor takes on a new client, and the answer depends on a plethora of variables such as how long a senior lives and whether they have any unexpected healthcare costs. You can use average figures as an estimate though, and here is how the cost of retirement in South Carolina compares to the national average:
| | Savings required to live comfortably | Average retirement age | Average life expectancy | Average yearly expenses |
| --- | --- | --- | --- | --- |
| USA | $944,280 | 64 | 78.2 | $54,700 |
| South Carolina | $784,197 | 63 | 76.2 | $49,507 |
While South Carolina is considerably more affordable than the nation at large, your senior still needs a lot of money in their retirement account. Fortunately, a senior financial advisor in Columbia can help them come up with a plan that covers everything from when they will take Social Security to how to create a sustainable budget.
Does senior confidence in finances increase when working with a financial advisor in Columbia?
Having a financial plan carries the obvious benefits of understanding how much money you have available and what you are going to spend it on, but working with Columbia financial advisors for seniors can do more than that. Armed with expert guidance, many seniors get peace of mind knowing they're on the right track even if the underlying numbers didn't change as illustrated by the data below:
These positive feelings can make it substantially easier for seniors to think about financial problems logically and come up with workable solutions. Their positivity will also translate to you, helping you feel better about where your loved one is financially. Indeed, some of the biggest benefits of working with a Columbia financial advisor for seniors won't appear on any balance sheet.
What to look for when selecting a senior financial advisor in Columbia
The most important aspect of choosing a senior financial advisor in Columbia is matching the candidate to your older adult's specific needs. If your senior retired two decades ago, they probably don't need an advisor who specializes in 401(k) management. Similarly, your older adult should be able to meet their advisor however they like including online for maximal flexibility.
You don't want to trust your loved one's assets to a scam artist, so comprehensive background checks are a good idea for every candidate on your shortlist. Furthermore, verify the authenticity of any referrals or professional credentials to make sure that your senior will be getting everything they were promised.
Our comprehensive guide to choosing a financial advisor for seniors includes more great tips for finding a great candidate, so please bookmark it for future reference.
Financial advisors for seniors in Columbia
Your senior probably doesn't want to discuss money with you and we completely understand that the feeling may be mutual. Still, that's not an excuse to let your older adult run out of retirement funds and live from Social Security check to Social Security check. Instead, please utilize the free resources available on Seasons to find a great financial planner who can help your loved one with their financial well-being. It's one of the best ways for seniors to live independently as they age.