Find more resources in your city!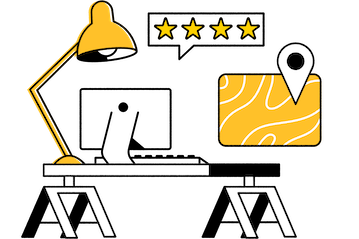 Start Exploring
Should your business be here?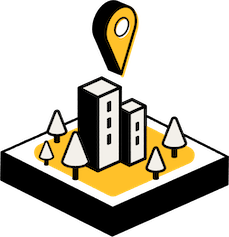 Add your business
What to look for when selecting a senior financial advisor in Cleveland
There are a lot of Cleveland financial advisors for seniors out there and choosing one can feel overwhelming. If you don't know where to start, begin with the basics. Your loved one has to be able to communicate freely with their advisor, so try to find somebody with a great personality. Online reviews are one way to evaluate this, but remember that some financial professionals may pay past clients for an endorsement.
Next, make sure that your loved one will be able to meet their financial advisor for seniors in Canton wherever they feel most comfortable. Some seniors prefer the convenience of online meetings, while others would rather meet face-to-face. You should also verify that each candidate has experience in the specific fields of finance your loved one needs. For instance, a senior who is still working may need help investing that money, while a retiree may need help budgeting instead.
Facts and figures about senior financial advisors in Cleveland
How much should seniors save for retirement in Cleveland?
There is no "correct" amount of money to save for retirement since every senior has a different lifestyle. The best you can do is look at average numbers for your loved one's state, and WorldPopulationReview.com makes it easy to access that data. Here is how Ohio compared to the national average:
| | Savings Required to Live Comfortably | Average Retirement Age | Average Life Expectancy | Average Yearly Expenses |
| --- | --- | --- | --- | --- |
| USA | 947819.32 | 64 | 78.2 | 54708.22 |
| Ohio | 776788 | 63 | 76.6 | 47597 |
The good news is that Ohio is almost $200,000 cheaper than the national average, giving your loved one more room to maneuver. The bad news is that they still need nearly $780,000 to retire comfortably. A senior financial advisor in Akron can help your loved one make a plan to reach that goal and stick to it.
How long can seniors in Cleveland expect their retirement savings to last?
Mortality is a difficult thing to consider for anyone, but how long a senior lives will tremendously impact how much money they'll need in retirement. Nobody knows exactly how long they'll live, of course, but the table below leverages Forbes' data to determine the odds of being retired for intervals of 10 years based on retirement age:
A clear majority will need at least 10 years of savings, and you can't discount the possibility of 20 or 30 years either. A senior financial advisor in Cleveland can help your loved one prepare to live comfortably for as long as their retirement lasts, hopefully for 30 years or more.
Why it's important to work with a trustworthy financial advisor in Cleveland
Financial planning is important for all seniors, but security is another great reason to work with a senior financial advisor in Akron. Seniors are one of the most likely groups to be targeted by scammers, especially those who have accumulated a significant nest egg. A Cleveland financial advisor for seniors can leverage their expertise to help your loved one avoid common schemes. Of course, you have to find a Canton senior financial advisor for seniors who isn't a scammer themselves. Seasons always provides trustworthy information, and other organizations such as the RIA and AARP are also valuable. If you do your homework, you can protect your loved one from being taken advantage of.
Financial advisors for seniors in Cleveland
You probably don't want to talk about retirement planning or savings accounts with your loved one, so why not let an expert senior financial advisor in Cleveland handle it instead? You'll enjoy the peace of mind of knowing that your loved one is prepared for whatever the future may hold.