Find more resources in your city!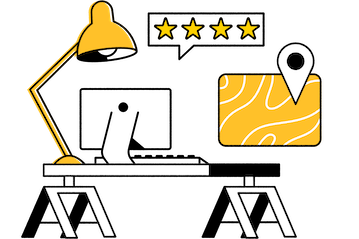 Start Exploring
Should your business be here?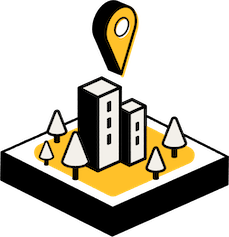 Add your business
What to look for when selecting a senior financial advisor in Cincinnati
First, think of the services your loved one might need from a financial advisor. This will help narrow down the search. For example, consider whether they are simply in need of some guidance or whether they need someone to completely manage their financial affairs. Are their finances complicated, requiring expert assistance from a specialist? Do they need help with monitoring their spending or sticking to financial plans. Given how vulnerable seniors are to scammers and unethical financial advisors, it is crucial to screen anyone you are considering. Authenticate their certifications and qualifications and check their standing with any relevant professional bodies. Check their ratings with consumer watchdogs like the Better Business Bureau and ask for references. Be sure to ask whether a contractual relationship exists between them and their references.
It is wise to talk to more than one potential financial advisor. Weigh up your options and compare services and costs. You can even prepare questions to ask ahead of time. Ask whether they have any experience working with seniors and have any current clients with similar circumstances as your loved one, as this might better equip them to anticipate and meet their needs.
Facts and figures about senior financial advisors in Cincinnati
How much should seniors save for retirement in Cincinnati?
Although research indicates that retired seniors in Ohio can live comfortably with fewer savings in comparison to the national average, in reality, many seniors have inadequate savings by the time they are ready to retire. Far too many seniors retire with far less than is needed to cover their average yearly expenses.
| | Savings Required to Live Comfortably | Average Retirement Age | Average Life Expectancy | Average Yearly Expenses |
| --- | --- | --- | --- | --- |
| USA | 947819.32 | 64 | 78.2 | 54708.22 |
| Ohio | 776788 | 63 | 76.6 | 47597 |
Growing old is hard enough without having to worry about how to afford your basic necessities once you retire. Enlisting the advice and guidance of a Cincinnati financial advisor for seniors can help your loved one plan and prepare for their retirement as well as help them maintain their financial wellbeing once retired.
How many Cincinnati seniors might rely on pensions?
Statistics show that just under one-third of seniors are relying on pensions for their retirement. Unfortunately, most of the defined pension plans are not sufficient to cover most of the living expenses of a retired person. This means that not only will this pension benefit need to be used very carefully, but it will also need to be supplemented by another source of income to amount to enable a senior to survive.
Fewer Than 31% of Retirees have a Defined Pension Plan
The Median Annual Pension Benefit for a Private Plan is $9,262
The Median Annual Pension Benefit for a Federal Government Plan is $22,172
The Median Annual Pension Benefit for a Railroad Worker Plan is $24,592
Financial planning is important for all seniors, regardless of the source of their retirement income. Most seniors have to adjust their lifestyle and standard of living after they retire but that doesn't mean that they have to struggle financially. A senior financial advisor in Cincinnati can help your senior obtain financial security long after they retire.
Why it's important to work with a trustworthy financial advisor in Cincinnati
Living on a smaller or fixed income does not have to mean your loved one has to live a smaller life. A Cincinnati financial advisor for seniors can help improve your senior's financial health by helping them save money by cutting out things they don't need and can work with them to make small changes here and there that can improve their financial circumstances over time. A financial advisor can also help your loved one build enough savings to cover additional costs for medical treatment and long-term care in the future. This can also help them to feel more in control of their lives. Financial planning can also help them feel more secure and confident about the direction in which their lives are heading.
Financial advisors for seniors in Cincinnati
Both you and your loved one deserve the assurance and peace of mind that they will remain self-sufficient and well taken care of as they age in place. Cincinnati financial advisors for seniors can help you obtain that peace of mind. Let Seasons guide you on your search for an excellent and well-qualified senior financial advisor in Cincinnati today.