Find more resources in your city!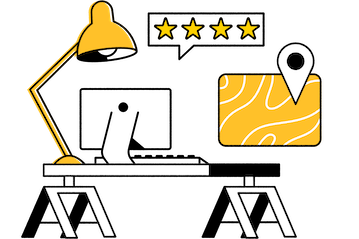 Start Exploring
Should your business be here?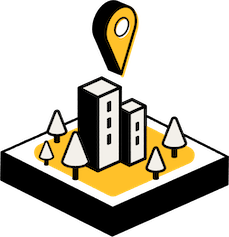 Add your business
How much should seniors save for retirement in Chico?
The amount that your senior loved one needs for retirement can vary based on where they live and their lifestyle choices. As you'll see below, that means retiring in California may take some extra savings. Whether your senior already has those savings or not, a financial advisor can help them figure out their next step.
| | Savings required to live comfortably | Average retirement age | Average life expectancy | Average yearly expenses |
| --- | --- | --- | --- | --- |
| USA | $944,280 | 64 | 78.2 | $54,700 |
| California | $1,460,000 | 64 | 81 | $71,809 |
Having a good financial plan is especially important for older adults, who may need to budget for the next 20+ years and account for all of the different chance occurrences that may happen to them. Hiring a Redding and Chico financial advisor for seniors is one of the best ways to get help with this difficult task. They'll support your senior in all of the ways that they need it so that they can come up with the best plan possible.
How long can seniors in Chico expect their retirement savings to last?
Whether your senior is the healthiest person in their community or they're already struggling with various health conditions, there's no telling what the future may bring. With a Redding or Chico financial advisor for seniors, you can get help preparing for every different path that the future may take so that nothing catches your family off guard financially.
What to look for when selecting a senior financial advisor in Chico
There are lots of factors to consider when hiring a financial advisor for seniors. First, you want to work with someone who knows what they're doing. You can evaluate that by looking up information about each advisor's years of experience, education, certifications, and even customer reviews.
It's also a smart idea to interview a few finalists in person before making a final hiring decision. This will give you and your senior the opportunity to assess intangible factors like communication style and personality so that you find the person that will be easiest for the family to work with. If you're looking for more detailed information, we've put together a comprehensive guide to choosing a financial advisor for seniors to help you learn more about this process.
Financial advisors for seniors in Chico
Financial planning for retirement isn't easy. There are so many variables to consider and it can be tough to make investment decisions without knowing what the future will bring. A financial planner can guide your senior through all of this. They will ensure that your older loved one has a plan that will work for their goals no matter what happens next.
So why wait? Seasons has compiled the free resources on this page to help you get started with your research. Take a closer look at them to begin that process today.