Find more resources in your city!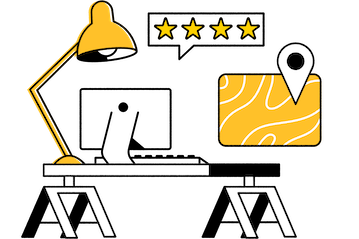 Start Exploring
Should your business be here?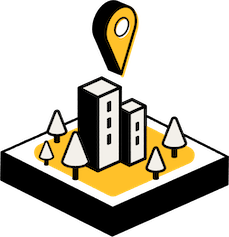 Add your business
How much should seniors save for retirement in Charleston?
Everybody wants to know how much they'll need to retire, but variables such as lifespan and chronic medical conditions mean that everyone has different needs. While a senior financial advisor in Charleston might not be able to give your aging loved one an exact figure, they can review the particulars of their situation and the average data provided below to come up with a rough estimate:
| | Savings required to live comfortably | Average retirement age | Average life expectancy | Average yearly expenses |
| --- | --- | --- | --- | --- |
| USA | $944,280 | 64 | 78.2 | $54,700 |
| West Virginia | $787,357 | 61 | 74.9 | $47,546 |
South Carolina is more affordable than many other states, but that doesn't mean your aging loved one can afford to neglect their financial planning. Effective budgeting is a fantastic way to do more with less, while options like investments and part-time employment exist for seniors who want more money to work with.
What should seniors in Charleston expect from Social Security?
Many Americans assume that Social Security will cover their expenses as they get older, making retirement planning more of a luxury than a necessity. Unfortunately, many seniors find that their Social Security payments are not enough to comfortably live on. The number of Social Security beneficiaries has also exploded in recent years as illustrated by the government statistics below:
The ultimate purpose of working with Charleston financial advisors for seniors is allowing older adults to age on their terms, whether that means aging in place to preserve their independence or affording a healthcare facility that ensures their needs are met. Social Security is just one piece in a much bigger puzzle aimed at making that happen.
What to look for when selecting a senior financial advisor in Charleston
Finding the ideal senior financial advisor in Charleston for your aging loved one can seem daunting but it can be done if you take your time and pay attention to every variable. You don't want to entrust your senior's retirement accounts to someone looking to take advantage of them, so verify every candidate's credentials, education, and referrals as the first step. Next, think about what your senior needs. Managing a stock market portfolio demands a different skill set than helping make a budget even if they both fall under the umbrella of "financial planning." This will be a long-term relationship, so make sure that your older adult can both afford the financial professional you choose and gets along well with them. The best way to see if a personal rapport can be established is to interview multiple candidates and observe how they treat your elderly loved one. Our comprehensive guide to choosing a financial advisor for seniors contains more practical tips you can draw on.
Financial advisors for seniors in Charleston
Discussing money with family can get awkward at the best of times, and sometimes it can cause a lot of tension. Therefore, it may be better if you don't try to help your senior plan their retirement, even if you have the expertise to do so. Instead, use the free resources available on Seasons to find your older adult a certified Charleston financial advisor for seniors. It could be the best thing you can do to help your senior retire independently.