Find more resources in your city!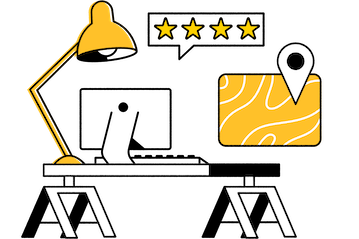 Start Exploring
Should your business be here?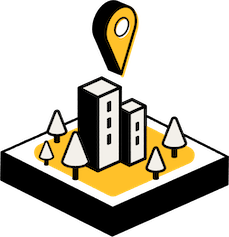 Add your business
What to look for when selecting a senior financial advisor in Boston
Finance is a complex field and you may not feel entirely comfortable finding a Boston financial advisor for seniors for your loved one. Don't worry: we have you covered. The first step is to determine what your loved one needs. Retirement specialists can help the senior in your life manage their retirement accounts, while other financial professionals have expertise in planning for short and long-term healthcare expenses. You should also consider how your loved one will want to meet their financial advisor. Online meetings offer unparalleled convenience, but in-person meetings could be a better fit if your loved one is uncomfortable using technology.
Fraud is unfortunately very common in senior wealth management, so double-check every promising candidate's credentials to ensure that they are who they claim to be. Referrals can also be a good source of information, but be advised that some finance pros may compensate past clients in exchange for a good word.
Facts and figures about senior financial advisors in Boston
How much should seniors save for retirement in Boston?
One of the biggest challenges with retirement planning is that seniors never know exactly how long they'll live or what they'll spend per year, making it difficult to nail down a specific target amount. The table below compares the average cost of retirement in Massachusetts with the national average according to WorldPopulationReview.com:
| | Savings Required to Live Comfortably | Average Retirement Age | Average Life Expectancy | Average Yearly Expenses |
| --- | --- | --- | --- | --- |
| USA | 947819.32 | 64 | 78.2 | 54708.22 |
| Massachusetts | 1155581 | 66 | 79.9 | 69279 |
Massachusetts is expensive, coming in more than $200,000 above the national average, even with a higher average age of retirement. If your loved one doesn't have a solid retirement plan, utilize our resources to set them up with a senior financial advisor in Boston who can help them plan for the future.
Does confidence in finances increase when working with a financial advisor in Boston?
Boston financial advisors for seniors can help the elderly plan for retirement, but the psychological benefits may be even more pronounced. Northwestern Mutual conducted a study in 2019 that compared how adults felt about their financial futures based on whether they had a financial advisor, and the results in the table below are illuminating:
A clear majority of respondents answered affirmatively to every question if they worked with a financial advisor, but those without felt much less confident in their situations. The areas with the biggest difference were "feeling very financially secure" and "enduring market ups and downs," so they are potential key points of emphasis when your loved one meets with a senior financial advisor in Manchester.
Why it's important to work with a trustworthy financial advisor in Boston
Unfortunately, there are a lot of people who love to rip seniors off, so finding a qualified Boston financial advisor for seniors is a great way to protect your loved one from scammers. Senior financial advisors are fiduciaries, meaning that they have a legal obligation to act in the best interests of their clients even if it diverges from their own. Any financial professional who doesn't act this way should immediately be scratched off of your shortlist.
Working with an expert senior financial advisor in Boston also provides peace of mind to both you and your loved one. Nobody wants to stress out over money, and with the right support in place, your loved one won't have to.
Financial advisors for seniors in Boston
Depending on your relationship, your loved one may not want to open up to you about their financial situation. That's understandable. However, an awkward conversation now could make it easier for your loved one to reach their financial goals later on. We think it's worth it, so please use our resources to find a financial expert for your loved one.