Find more resources in your city!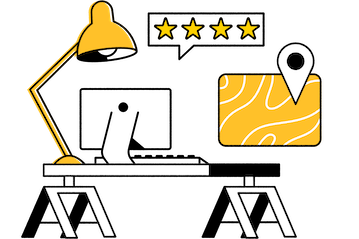 Start Exploring
Should your business be here?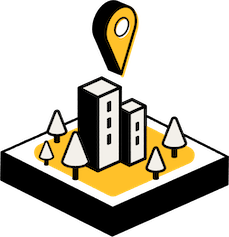 Add your business
What to look for when selecting a senior financial advisor in Birmingham
When looking for a Birmingham financial advisor for seniors there are several factors to take into consideration. First, it's important to know exactly what you're looking for. If you want to meet with someone in person or is the flexibility of virtual communication offered via video chat, phone, or email important? Does your loved one need investment advice or assistance creating a budget? The type of advisor will depend on the answers to these types of questions.
Another important thing to take into consideration when interviewing Anniston financial advisors for seniors is that they are qualified and certified by reputable agencies. You can do this by checking with certifying authorities in the industry such as the Certified Financial Planner Board of Standards, Inc. (CFP Board), the CFA Institute, or the American Institute of Certified Public Accountants (AICPA). If you are unable to verify an advisor's credentials independently, it's best not to proceed without asking them to provide further proof of their qualifications.
Facts and figures about senior financial advisors in Birmingham
How much should seniors save for retirement in Birmingham?
Working with a professional Birmingham financial advisor for seniors is one of the best ways to determine how much your loved one will realistically need to save in order to comfortably enjoy their retirement. According to recent estimates, the average yearly expenses for seniors in the United States is about $55,000. The chart below offers additional insight.
| | Savings Required to Live Comfortably | Average Retirement Age | Average Life Expectancy | Average Yearly Expenses |
| --- | --- | --- | --- | --- |
| USA | 947819.32 | 64 | 78.2 | 54708.22 |
| Alabama | 712832 | 62 | 74.9 | 46049 |
While expenses in Alabama are slightly lower than the national average, working with a senior financial advisor in Birmingham is still an important step. It can provide your loved one with greater confidence that their retirement money is being handled by a trustworthy expert who can help them optimize their savings.
Why are Birmingham seniors and others expecting to work past age 65?
There are many reasons so many Americans anticipate working past the age of 65, the widely recognized standard age of retirement. The most important of these, according to those surveyed recently, is the fear that they will not have enough money to comfortably retire. Working with a Tuscaloosa financial advisor for seniors can help alleviate this fear. The chart below outlines more information about why people choose to continue working beyond the age of 65.
Will Keep Working After 65 Because They Don't Have Enough Money
Will Keep Working After 65 Because They Don't Feel Social Security Benefits Will Cover Their Needs
Will Keep Working After 65 Because of Rising Costs Including Healthcare
A senior financial advisor in Upstate can work with your loved one to help them estimate the amount of money they will receive from Social Security and how likely that is to cover their basic needs in conjunction with any other retirement savings they may have. They can also discuss options for paying for the constantly increasing cost of healthcare.
Why it's important to work with a trustworthy financial advisor in Birmingham
It is critical that your loved one's finances are in order for them to easily afford the personal care they deserve throughout their retirement. Financial advice changes with the changes in the economy, which is why it is so important to work with an experienced senior financial advisor in Anniston. They will have the resources and expertise to monitor changes and offer the most up-to-date financial advice to help your loved one maintain control over their retirement. Seniors are often targeted by scammers which is another reason having an upstate financial advisor for seniors on your loved one's financial team is so important.
Financial advisors for seniors in Birmingham
Utilizing the services of a senior financial advisor in Birmingham is one of the best ways to ensure your loved one has the financial security they'll need as they age in place. A strong financial plan is the foundation of a successful and enjoyable retirement. Let us help you locate a highly qualified local advisor for the senior in your life today.